About Part Time Animal Care Giver - 6 months Hourly Pay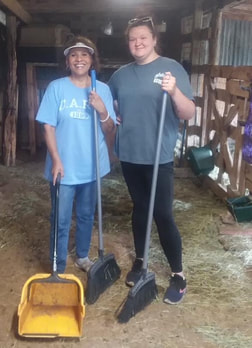 Cloven Heart is in need of a part-time (30 hours/weekly) Animal Care Giver. This type of help at the sanctuary will be invaluable to the founders ability to focus on other needs the sanctuary has. This ACG would be responsible for feeding and cleaning up after the rescues. The hourly pay should be $15 which is a livable wage in Texas and brings value to the caregiver.
We currently do all the work ourselves and really need the help.