Honor Cards
Giving the gift of peace & justice
A gift that that transforms lives & changes the world
Honor your friends and family with a donation to Triad Restorative Justice in their name. Triad RJ will let your recipients know of your tribute by sending a card or email to acknowledge your gift. Each card is available for a minimum donation of $30 per recipient. You can make an additional donation by clicking on the "donation" link.
You may choose to be anonymous if you wish.
1. Select the design(s) you want to send
2. Complete your donation through the check-out process
3. In your confirmation email, you will receive information about sending us the contact information for your recipient(s)
You can select from the following 3 designs. For the e-card designs, you can also choose for your donation to support our general fund, or our Educator's Scholarship Fund. If you select the Educator's Scholarship Fund, the wording on the e-card will reflect this designation.
(This is the only design available as a paper card and we have a limited number available)
E-Card only
E-Card only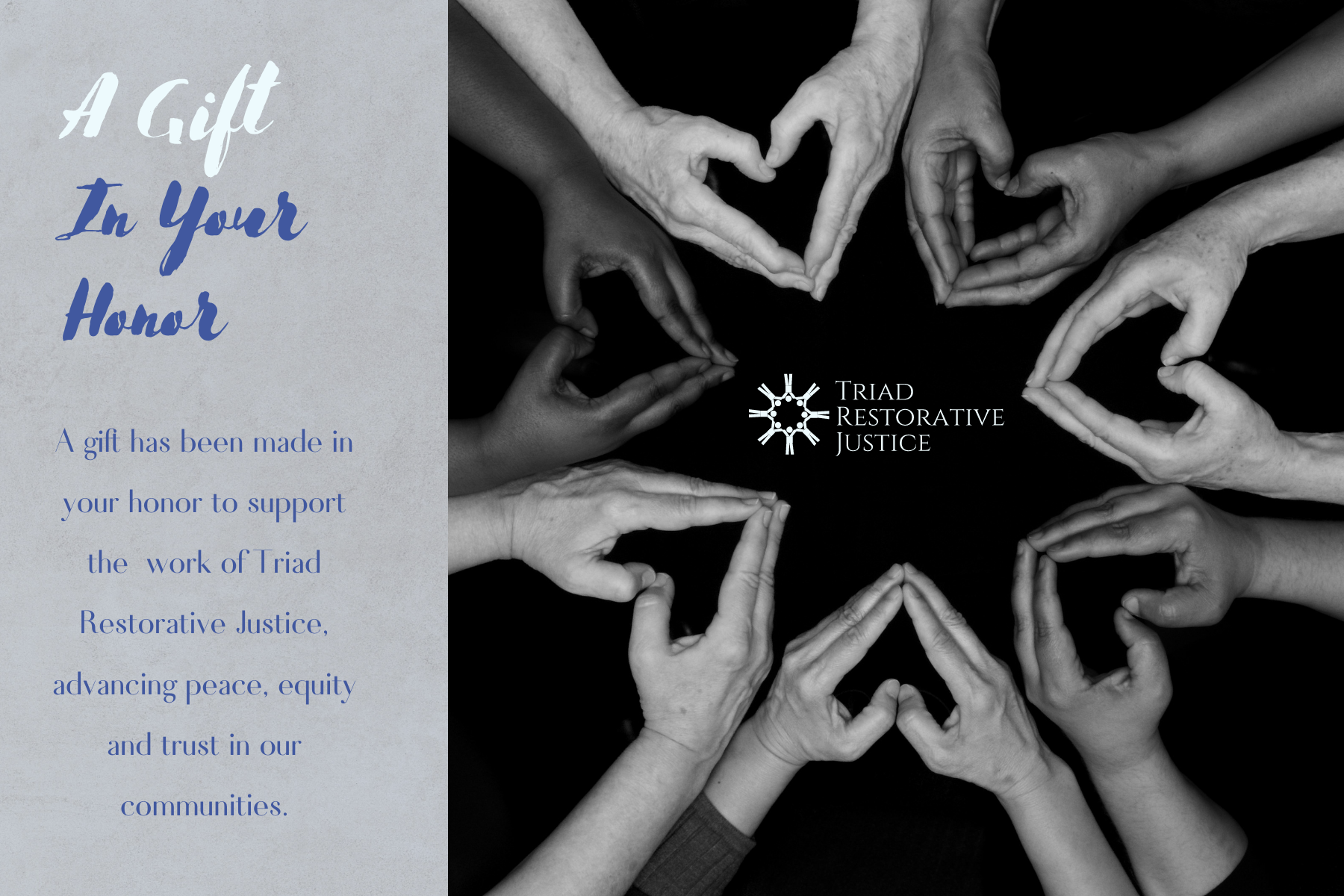 How would you like to support?