BeEzrat HaShem FREE YESHIVA & BEIT MUSSAR BUILDING
SYNAGOGUE, TUITION-FREE YESHIVA, KOLLEL & MORE TO CHANGE THE WORLD
MOSHE RABBEINU TAUGHT THE TORAH OF EMET, FED & GUIDED AM YISRAEL FOR FREE, AND AND SO DO WE!!!
It's Time To Bring Real PRIVATE Torah Education At PUBLIC PRICES. That Means Building A TUITION-FREE YESHIVA, SYNAGOGUE & ELITE KOLLEL. We Have A $500,000 Match Towards Our $4.5 Million Goal. Now It's Your Turn! Aside From The Obvious Need For Such An Elite Institution, Here Are Some Reasons Why Our Torah Investors Are The RICHEST IN THE WORLD:
DONATE @ www.BHYeshiva.com or www.BHYeshiva.org
With The Financial & Real Estate Markets At All-Time Highs, Many Find Themselves Confused About Where To Make Their SPIRITUAL INVESTMENTS of Ma'aser (Tithe) or Tzedakah Donations. You Can Maximize Your SPIRITUAL & TAX Benefits By DONATING To The Organization That Has A TOP TRACK RECORD In Changing Lives, With An Ambitious Plan To Change The World.
Help Us Revolutionize The Future Today.
By Donating to BeEzrat HaShem Inc. you're showing gratitude for the PRICELESS & FREE BENEFITS you've received, and also supporting our ability to REVOLUTIONIZE THE FUTURE TODAY. PLEASE WATCH THE FILM BELOW AND SEE HOW MUCH WE'VE DONE TO INCREASE THE ETERNAL WEALTH OF OUR PARTNERS
May HaShem continue to bless you,
Rabbi Yaron Reuven, Rabbi Efraim Kachlon, and the amazing Team BeEzrat HaShem


Join Our Mailing List
Video Gallery
Updates
June 08, 2022
---
Baruch HaShem We're Happy To Announce The NEW ADDITIONS TO Our FREE FOR DISTRIBUTION WWW.KIRUVSTORE.ORG
KUNTRES GEHINOM Based On Ba'al ShemTov (50 Copies / Pack)
KUNTRES GERIM (CONVERTS) (50 Copies/Pack)
Must Read Writings Of The Sages In HEBREW w/ Nikud Regarding Some Of The Most Relevant Topics To Our Generation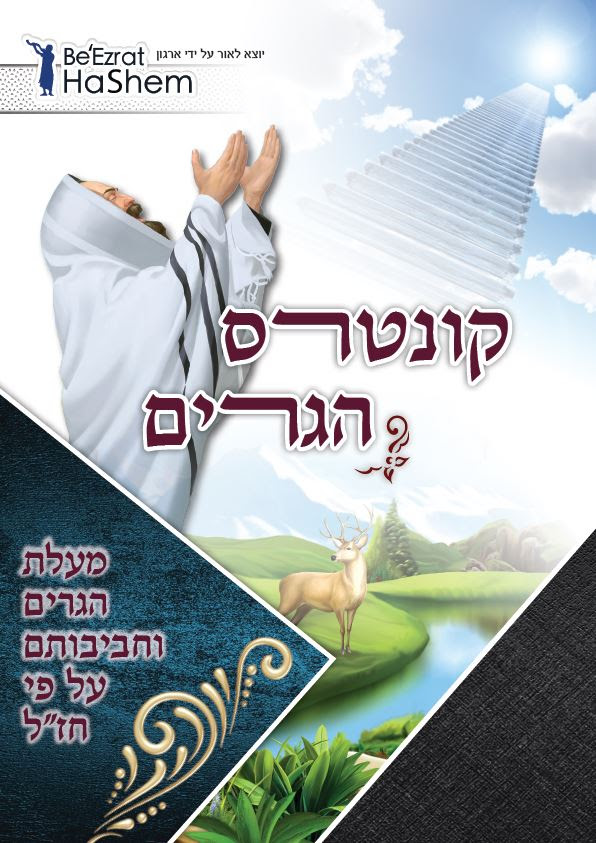 You Can Read Both Free On Our Website https://www.beezrathashem.org/ebooks

Click Here To Order 50 FREE Copies For Your Community www.KIRUVSTORE.org
Can't Distribute But Want To Be A SPONSOR/PARTNER In This Monumental KIRUV PROJECT?
DONATE GENEROUSLY TODAY @ www.KIRUVSTORE.org or www.BeEzratHaShem.org