In Memory of Joe Winters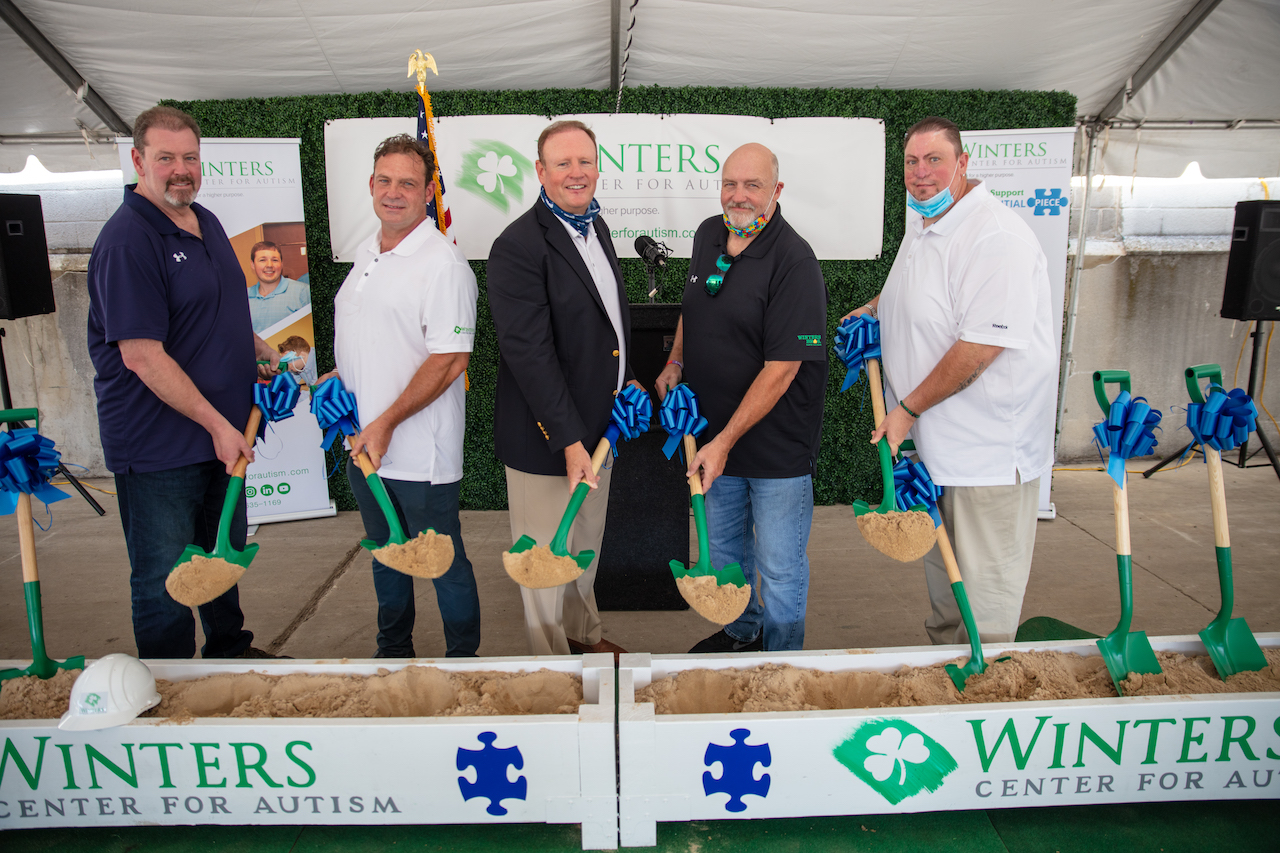 Celebrating Joe
In remembrance of Joe Winters life and legacy to help people with autism, the family asks that any charitable donations be made to the Winters Center for Autism. If you were fortunate enough to know Joe, you knew that his business was waste systems but his life passion was helping people with autism find purpose and fulfillment and believed meaningful employment could help each person achieve that goal.
Thank you for remembering Joe in such a meaningful way that was so close to his heart. If you would prefer to donate by check, please mail to:
Winters Center for Autism
120 Nancy Street
West Babylon, NY 11704
Tax ID: 84-3731815
Joe Winters, 54, passed away Jan 5, 2021, from complications due to being treated for COVID-19. Joe was born Dec. 28, 1966 on Long Island and served as the Chairman and Chief Executive Officer of Winters Bros. Waste Systems.
As a loving, respected, and dedicated husband, father, brother and uncle, Joe was most known for his leadership role as Long Island's largest provider of recycling and solid waste services in the region. Joe's legacy as a steward of the regional environment can only be overshadowed by his dedication to philanthropic initiatives and love for his family.
"My brother was the most dedicated, hardworking individual I knew and that showed in every aspect of his life both personally and professionally," said brother and co-owner, Jimmy Winters. "His commitment to improving our region for the betterment of future generations coupled with his passion for helping others, leaves behind an everlasting legacy that our family is extremely proud of and one we will continue in his memory."
A family man, Joe began working in his formative years alongside his mom, dad, uncle and four brothers as part of the family-owned waste collection company. Joe got his start cleaning trucks, painting containers and driving trucks. He worked his fingers to the bone to learn the business and eventually lead the 70-year-old, family-run business to become the largest recycling and solid waste company on Long Island.
Joe took his strong work ethic and translated it to his desire to create The Winters Center for Autism after his son, Sean, was diagnosed with Autism in 1998. The nonprofit center, an affiliate of the Winters Family Foundation, held a groundbreaking ceremony in August of 2020 to establish a vocational training and job placement program with the goal of addressing the excessive unemployment disparities among people with autism. The Winters Center is committed to the enhancement and improvement of the quality of life for adults with autism through job creation, training and placement while helping caring Long Island employers develop and implement programs for capable and trained employees.
"Joe's efforts were tireless and his drive was never ending when it came to improving the lives of those around him," said brother and co-owner Sean Winters. "The spirit of his work and passion survives not only in the culture he helped to create at Winters Bros. Inc., but also in important projects and initiatives dear to his heart."
As a teenager, Joe took his passion and aptitude for boxing to become a professional boxer. During his tenure in the profession, Joe fought professionally as a heavyweight with the Professional Boxer's Association. During that time, he established a professional career record of 12 wins and 2 losses, including multiple fights in Madison Square Garden in New York City and Caesars Palace in Las Vegas.
Following Joe's boxing career, his passion turned to business. He purchased his first solid waste services company at the age of 25 and successfully built four large solid waste companies acquiring more than 100 waste and recycling companies along the way. Joe's business acumen and expertise in the fields of finance, accounting, strategic planning, operations and marketing allowed him to grow over time.
Joe is survived by his wife Michele, two sons, Patrick and Sean, and four brothers, Sean, Jimmy, Michael and Andrew. There is one thing we can say for certain, Joe will not be forgotten.