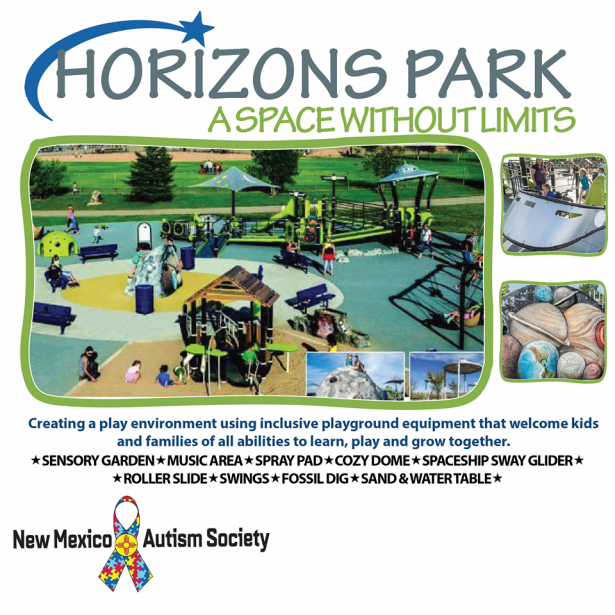 Imagine.
You watch. You sit back and watch, while your peers played. You watch as they swing. You watch as they laugh.
You watch.
You watch because you can't get your wheelchair through the mulch. You watch because you can't sit in a basic swing.
You feel excluded.
Imagine.
Imagine a place where All can play. Imagine a place where ALL are accepted. Imagine a place where those with disabilities can interact with those without, in an all-inclusive environment.
My name is Krista Smith, and I am a mother to three amazing children. My second child was diagnosed with autism 5 years ago. Going to the park as a family was almost impossible. I couldn't enjoy the outing as I was constantly making sure my son was safe. When he was younger, he would elope. He would just run. He would run without realizing the danger in his path. Sensory is huge with him. If his body was irregulated, it would send him into an uncontrollable meltdown, until he could find a quiet, calming place to reregulate himself. I wished we could have a place completely fenced in, a place with the sensory items he needed, and a quite place where he could calm himself. I wished we had a place, where there was no judgment.
I have also had to the opportunity, during our time on autism street, to meet and interact with individuals of all abilities. I have seen children who are unable to play on a playground, because they are wheelchair users. I have seen individuals sit on the sidelines, because they have differences. I have seen the exclusion because of their different abilities.
In 2014, I came across an article of a new All-Inclusive Playground. It was amazing! It was then that I decided we need this in our community!
After much research, talking with community members, and presenting the idea and design to the New Mexico Autism Society, we are ready to make this a reality for the City of Roswell.