Community Peace Garden brick sponsorship
STRONG Youth Community Peace Garden and Lending Library
A partnership with Hofstra University's Student Athletes and Black Student Union,
Proyecto Mariposa, and The Book Fairies.
This project aims to celebrate the resiliency, beauty, and strength of our young people of promise, while also commemorating the lives of youth who have been lost to violence. Our garden will include sensory plants, benches, commemorative bricks, and a lending library with books in languages that reflect our community.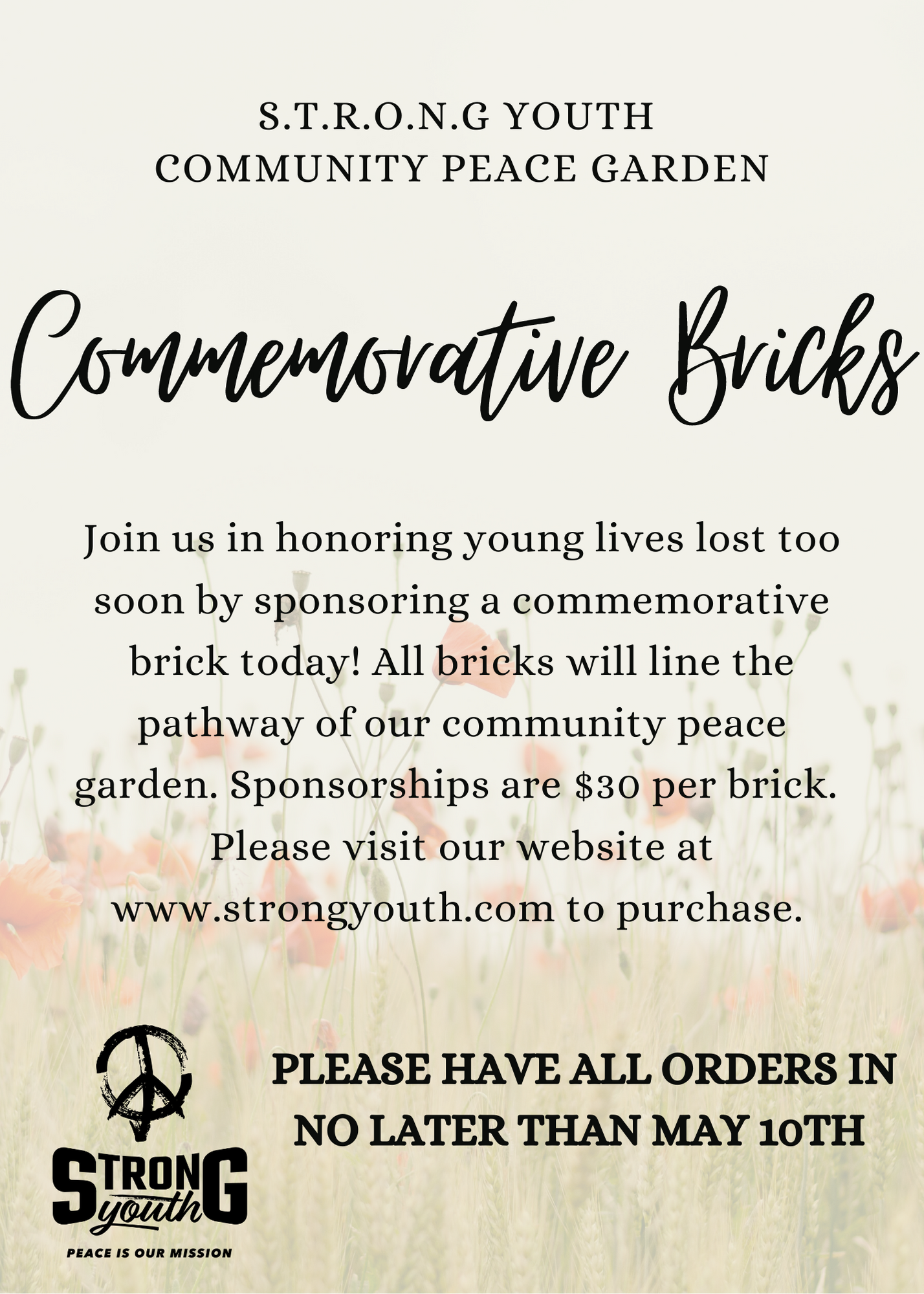 Comments
Join Our Mailing List