 Giving Tuesday with Phinney's
Please join us for #GivingTuesday to raise $5,000 and support pets and people in need through the Holiday season
---
What Your Gift Will Accomplish
With your support, we can help a lot of low-income pet owners who have an emergency through the Holiday. Here is what your donation will accomplish:

$25 ~ 2 months of food for a small pet
$100 ~ vet check + medication
$200 ~ 2 months of prescription food
$500 ~ emergency vet visit
$1,000 ~ dental surgery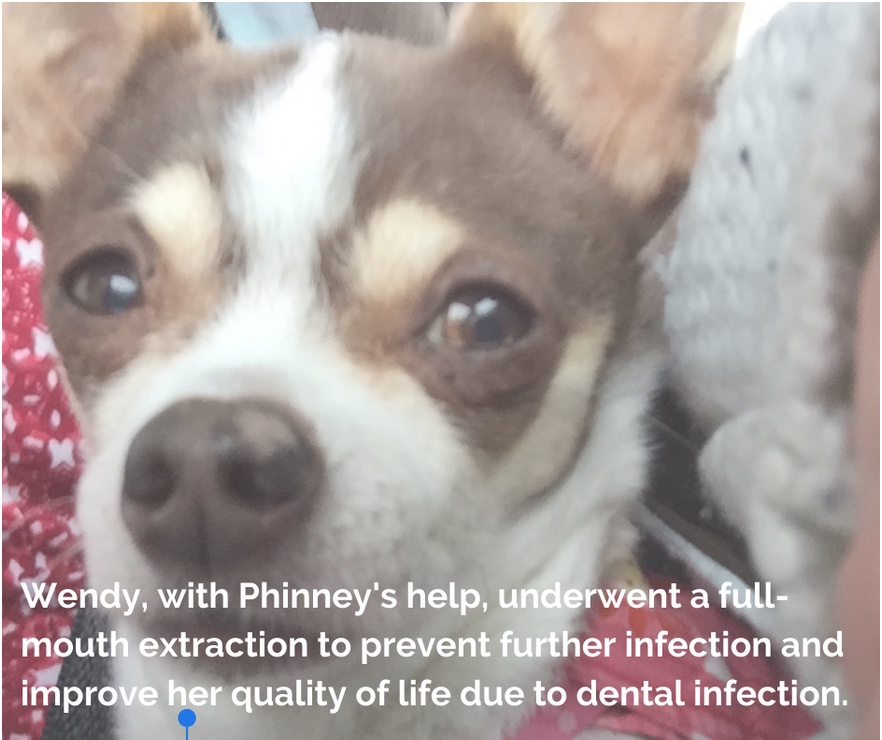 Little Wendy, a 13-year-old dog, recently needed 20 teeth extracted at Second Chance Community Vet Hospital in Worcester. With Phinney's help, Wendy underwent a full-mouth extraction to prevent more infection and improve her quality of life.
We are so happy we were able to help little Wendy and her mom, Catherine, who couldn't afford the surgery on her own. Thanks to generous donors like you, we can make sure pets will be healthy and safe in the loving homes they have and cherish!