Kushi
Partially sponsored by the Thompsons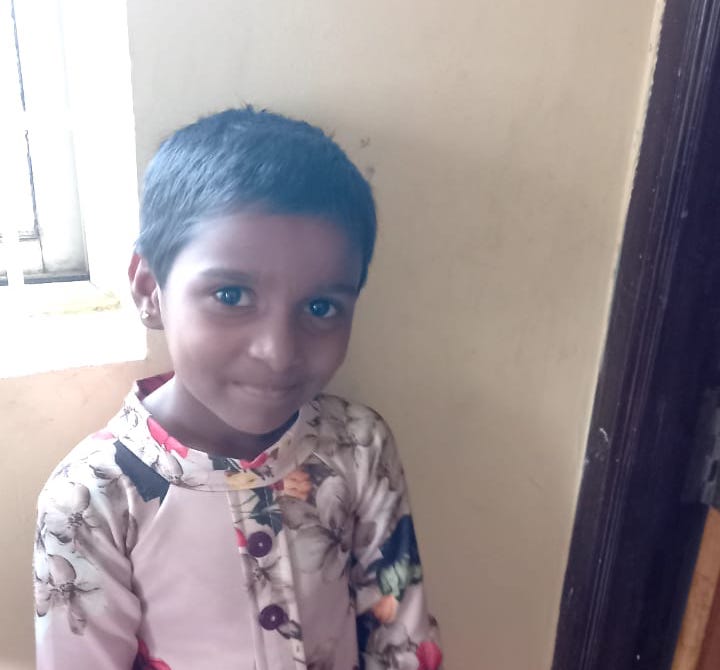 Kushi had been dedicated to a hindu temple as a devadasi by her widowed mother when she was just 6 years old, a terrible practice that condemns little girls to a hopeless future. Thankfully, contacts of ours intervened. After hearing the gospel, Kushi's mom decided to take her child back and send her to our Hope Home in Bangalore. Kushi is now safe and in our loving care where she can grow and have a future filled with hope.
Kushi turned 8 years old on December 18th. It was the first time in her life that she was celebrated on her birthday, and it was her first time getting a birthday cake. She cried tears of joy on her special day. We're so blessed and honored to celebrate her. We know God has great plans for this precious young lady and we look forward to the perfect will of God being done in her life.
Thank you for your support!?