Queer Maps is an interactive, online map of LGBTQ organizations, bars, nightclubs, non-profits, shops, religious organizations, and cruising areas in Los Angeles from 1871-today. We stage interventions, commission new artwork, and produce events that engage directly with this history.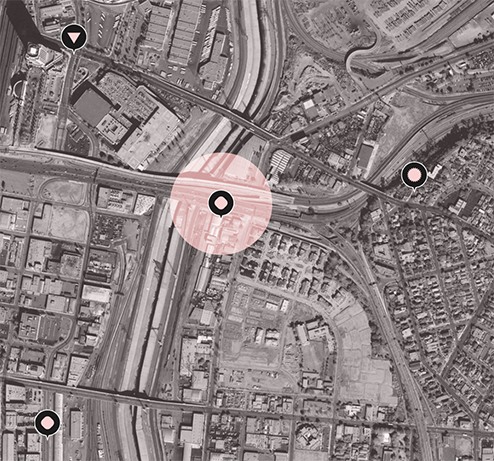 This mapping technology can be applied to other cities, and we hope to engage other cities to archive their spaces and contribute to their own maps.
Queer Maps is project of the Fulcrum Arts' Emerge Fiscal Sponsorship Program. This project is completely reliant on donations from folks like you -- all donations are tax-deductible.
Our costs:
online database development, server costs, and maintenance

labor to add new content, edit and maintain current content

expansion to other cities
We hope to keep the map fresh by continuing to add data, identifying trends, deepening credit and attributions, expanding to new cities, and providing the ability for users to create custom maps.
We are currently accepting volunteers for social media, data wrangling, and more.