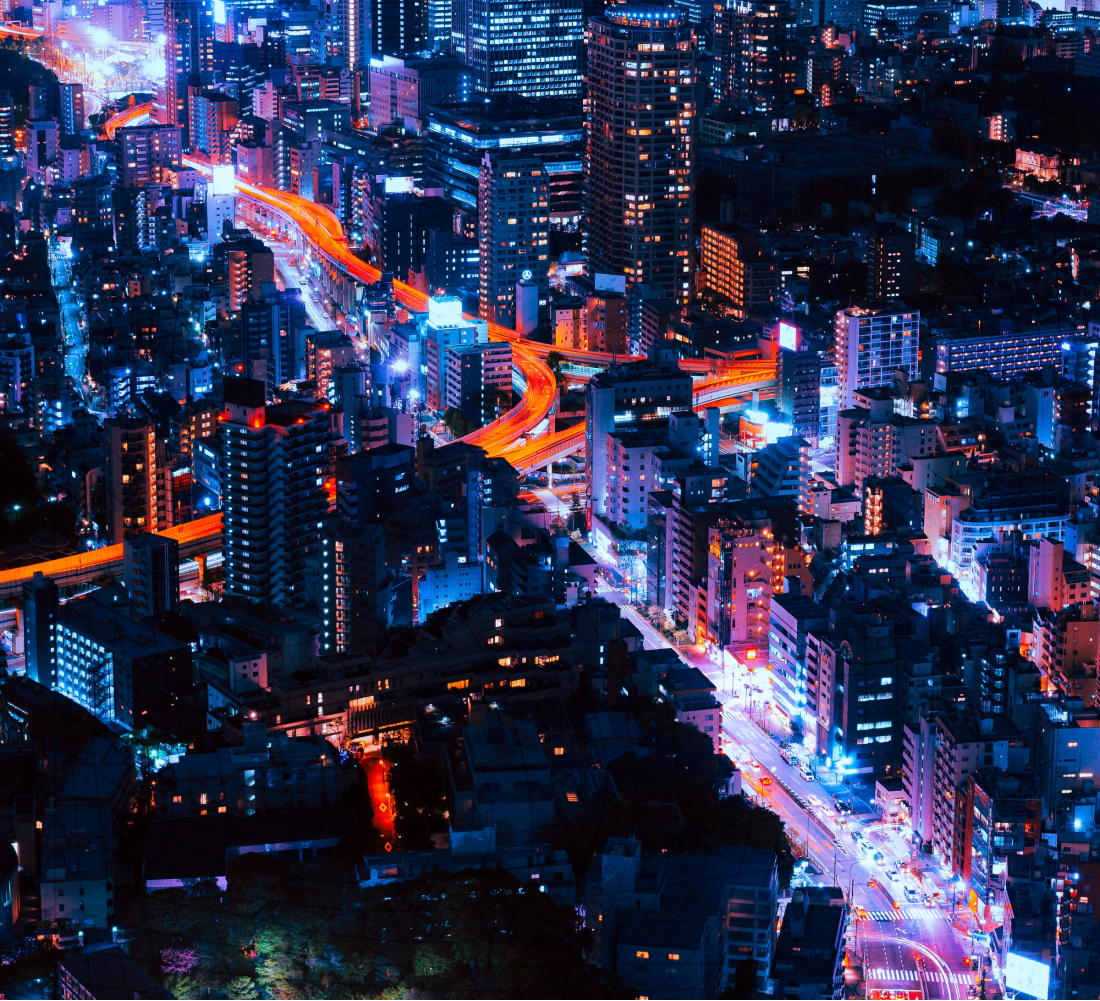 TONARI
LIVE FROM TOKYO AND SAN FRANCISCO
A
bespoke
performance featuring original jazz music and contemporary dance
by Japanese and Black artists
.
---
Audiences will begin with a film starring Sophia Noel and Akira Tana telling a unique story of identity and belonging. The ending will delight, as the characters come out of the screen and onto stage for a grand finale live performance of a full jazz band and company of contemporary dancers.

In America's hyper-sensitive racial climate, art forms and energies tend to be landlocked. Often public reactions confine artists and audiences by their backgrounds: your identity becomes a barrier of what you can create and what you can enjoy. Sentiments of gatekeeping, "Black music is only for black people" or "Only Japanese people can wear kimonos" are pervasive. Meanwhile, Japan's physical borders have been closed from the rest of the world for over two years which has created challenges for artists in Japan to exchange and showcase Japanese culture on the global stage.
This piece seeks to explore new ways for performing arts to connect cultures and people together for learning and creation by merging physical with digital culture, fusing traditional with contemporary art forms and forging a pathway for Tokyo, San Francisco, Black and Japanese art exchange for the first time. With this piece, we must break open these borders. This is not cultural appropriation, this is unabashedly pushing forward culture, together.
---
In praise of the remix, this project is the future of art; elevating each other's cultures through collaboration, because culture is best shared.
We are tonari.
8,000 miles away, 40 years apart,
and right next to each other.
---

SOPHIA NOEL // EXECUTIVE PRODUCER, CHOREOGRAPHER, PRINCIPAL DANCER
Sophia Noel is a contemporary dancer based in Tokyo with Hip-Hop, Salsa, Swing, and Ballet in her repertoire. Graduating from Columbia University, she joined the marketing team at Airbnb headquarters and in addition served as the director of the internal dance program, teaching classes, choreographing and producing performances. In 2019, curiosity around the Japanese language sparked the idea to book a one way ticket to Tokyo where she now performs, choreographs, teaches, and more.
AKIRA TANA // COMPOSER, JAZZ DRUMMER
Born and raised in California, Akira Tana earned degrees from Harvard University and the New England Conservatory of Music. There he performed in both classical and jazz idioms, playing with the Boston Symphony Orchestra and student ensembles as well as with musicians such as Helen Humes, Milt Jackson, Sonny Rollins, George Russell, and Sonny Stitt. Tana recorded frequently as a sideman in the 1980s, and began releasing albums as a leader in the 1990s. Currently he is a professor at the San Francisco Conservatory of Music.
BEN TARQUIN // DIRECTOR, CINEMATOGRAPHER
Based part of the year in Japan and part of the year in his hometown Oakland, CA, Tarquin is an international videographer, photographer and editor, at the intersection of the classical arts, documentary, and street dance. Tarquin grew up to the sounds of the Oakland underground before studying architecture at La Villette in Paris, France. His experience in design led him over the last decade to help build YAK Films into an internationally acclaimed video production company capturing new forms of street dance emerging from the United States, Europe, and Asia.