Sunita
Help give her a future filled with hope!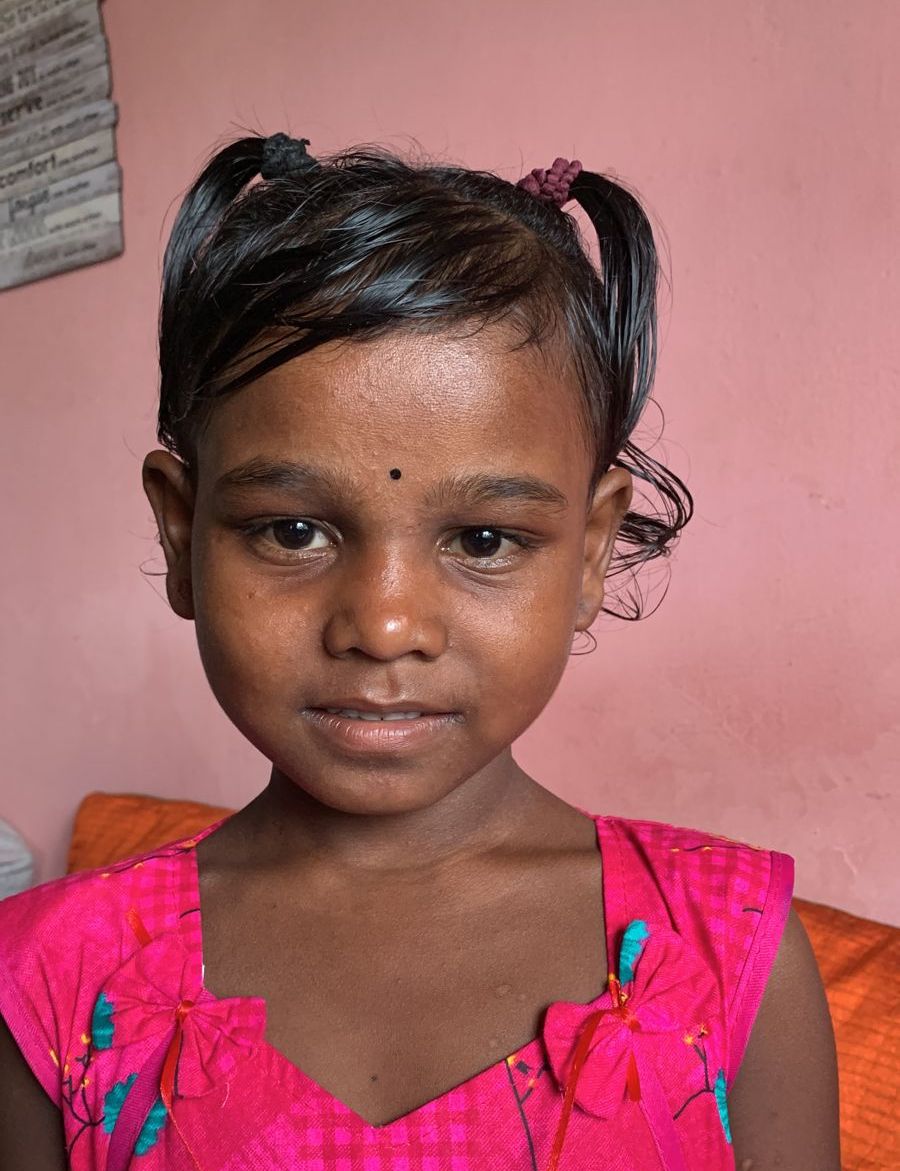 Birthday: August 23rd
Sunita comes from an incredibly impoverished part of West Bengal. Her father is an alcoholic who barely earns enough money to survive. Sunita's mom passed away when she was just two years old. At home Sunita wasn't getting proper nutrition, she wasn't going to school, and her future looked hopeless. We thank God that we could bring Sunita into our Hope Home where she will learn and grow and have the opportunity to become all God has destined her to become.
Thank you for your support!
This beautiful, blessed, and sweet little girl turned 8 years old on August 23rd. It was her first birthday party in the Hope Home! We're excited for Sunita's future and we're praying and standing in faith for the perfect will of God in her life. Soon she will begin school. Let's keep her in prayer!
Thank you for your support!