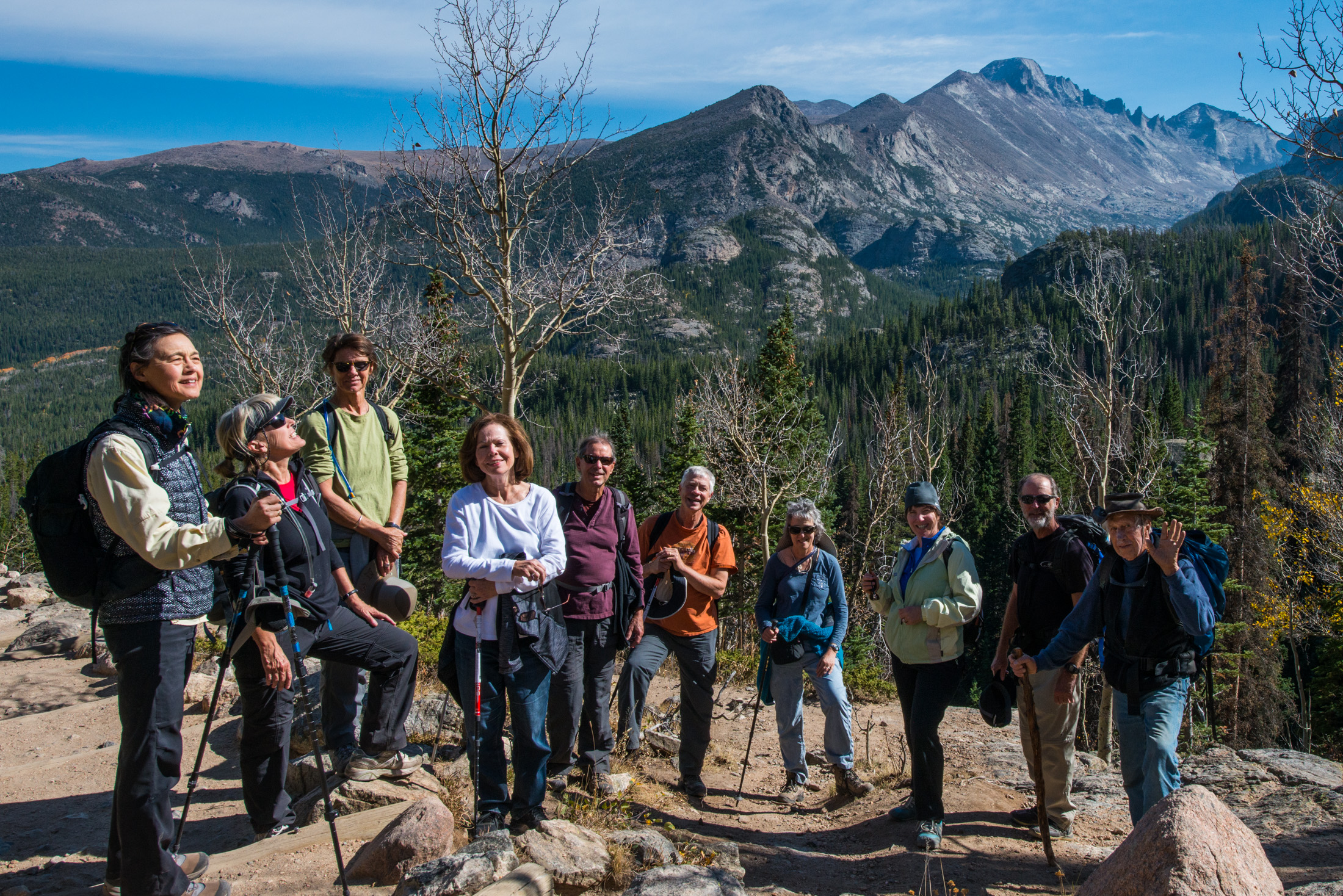 Live By Living 2022 Fundraiser
Tell cancer to take a hike!
What: Fundraiser
Where: The Retreat at Solterra, 15250 W Evans Ave, Lakewood, CO 80228
When:
Thursday, November 17, 5:30 -- 8:30 pm
Early bird tickets: $60 (prices go up November 5)
Join us for the 2021 Live By Living Fundraiser-Hikeathon! Help us reach our goal of raising $50,000 to fund our programs:
We need your help to keep us strong going into 2022 and beyond. You are our best fundraisers! In 2020, Live By Living members flexed their mighty fundraising muscles, and raised over half of the total $46,000 in our first ever virtual hikeathon. That's why we're asking you to help us by becoming a fundraiser yourself.
If you love Live By Living, help us reach our ambitious $50,000 goal. Here's what you can do:
Register

for the fundraiser by clicking on the "Register Today" button above.

Attend the event

! Come to the Retreat at Solterra, 15250 W Evans Ave, Lakewood, CO 80228 from 5:30 til 8:30 pm for the festivities. Bid on the silent auction items! Eat, drink and relax. Meet up with our old friends. Get inspired!

Donate

,

if you are in a position to do so. After you register, you will have the opportunity to add a donation by clicking on the "Additional Donation" button. If you can't attend, just click on the "donate" button above.

Become a fundraiser

. Our p

articipants are the best fundraisers!

Let your friends and family know how much Live By Living means to you, and give them the opportun

ity to support it, too. While the fundraising part is optional, it's a great way to share something you love -- Live By Living -- with others so they can learn to love it too! When you register for the fundraiser, you'll have a chance to create your own fundraising page. Just click on the "Become a Fundraiser" button. Never raised money for a charity before? Don't fret. Here are some

time-tested-strategies and tips

for raising money. Feel free to reach out to us any time for additional help.

There will be prizes for the top fundraisers.

Spread the word.

Encourage others to come.

Fundraising starts now, and continues through November 17.

That's it! now, go register for the event!
Live By Living and Tell Cancer to Take a Hike are registered trademarks of the Live By Living Foundation.