Hay Day Campaign
You're a Star if you donate Hay today!!!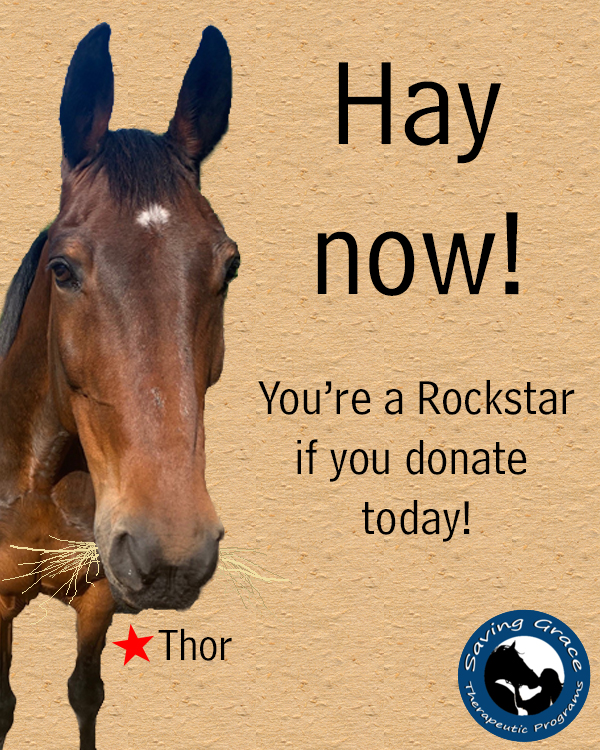 Hay Now! You're an All-Star if you donate some hay!

Hay Now! You're a Rockstar if you donate today!
And ALL you Donors are Gold...
Only Shooting Stars break the mold!!
Saving Grace Farm's horse partners are hard working, lovable and oh so patient with our participants. We could NOT provide these services without them! Every Winter we need a significant amount of hay to keep our sweet therapy horses fed.
This winter we will go through approximately 3 round bales a week and 15 square bales per week.
Hay and feed costs are rising.
With round bales costing approximately $75 per bale and square bales averaging $10, we need at least $9,750 to feed all of our horse friends this winter.
Please consider making a one-time or monthly contribution to help us with our "Hay Day" campaign for this winter.
We have several giving levels and every little bit counts.

You can even choose an amount to give!
Check out how you can be an All-Star, a Rockstar, a Super Star, or a Shooting Star by donating some hay today to help us get through Winter!