 OCT 9 BEAR MOUNTAIN TEAM HIKE for NEPAL
Strengthen Communities through Education in Nepal
JOIN US for our HIKE & PICNIC STRENGTHEN COMMUNITIES THROUGH EDUCATION in remote areas of NEPAL!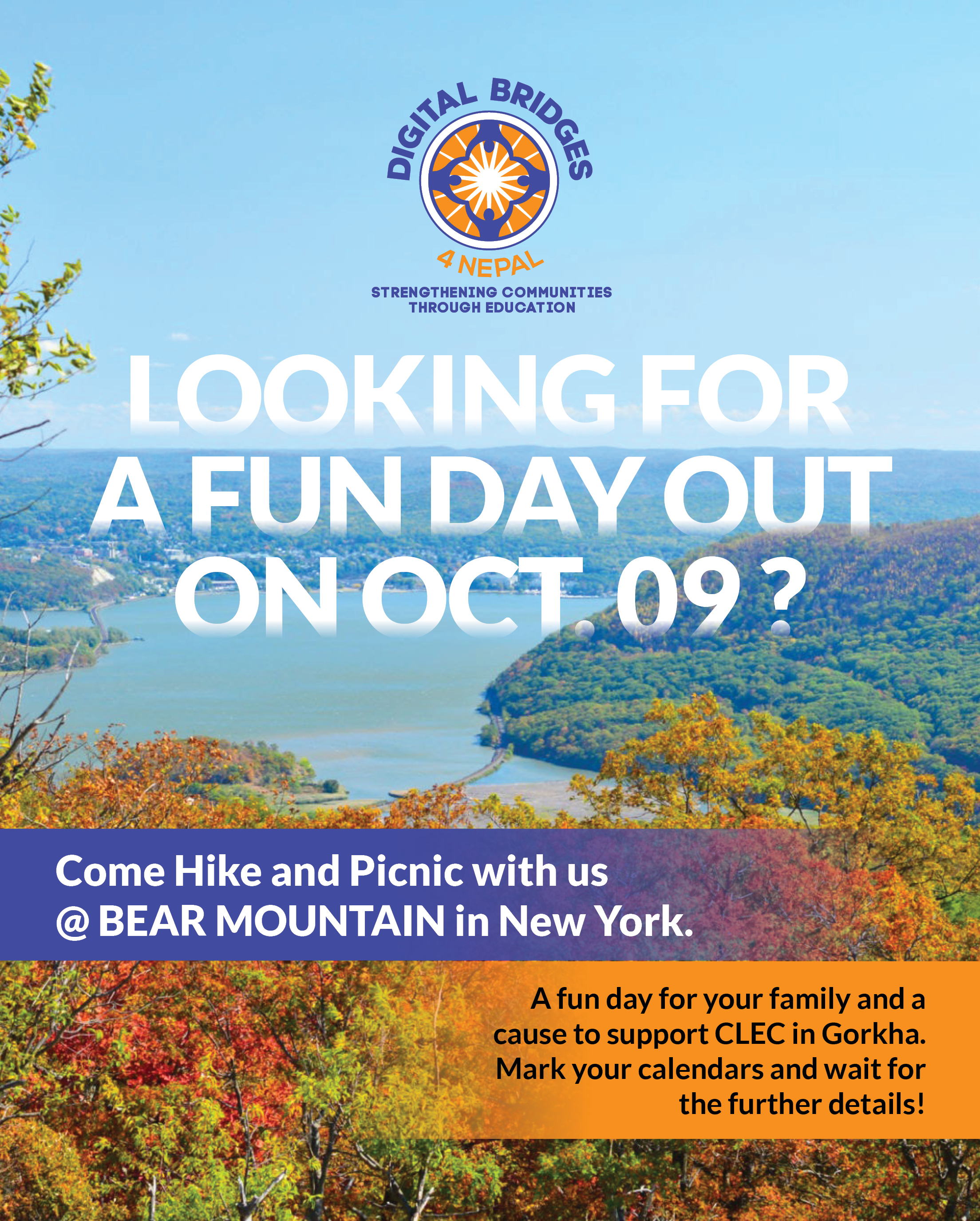 Schedule for the day:
9: 30 am : Meeting and Registration at the Bear Mountain State Park, welcome in picnic area/ tea and coffee next to the Lake
10 am: Meet and greet with the participants/ briefing of the hiking and group formation.
10: 15 am : Hike starts, attempt to reach the top and come back ......that's 2578 FEET all together (and that's also our fundraising goal!
1:30 pm: Return to the picnic area and lunch "pot luck" and a surprise from our Nepali Board members and volunteers!
2pm : A presentation of DB4N projects and our campaign to fund a portion of the
equipment for the newest CLEC/s in Kapilvastu and in Eastern Nepal --> pledge for a chair or a computer!
2:30 pm: Surprise Gifts and presents distributions/ Raffle draws
3 pm: Stay for more nature or drive safely back home
Please help us fund our upcoming Computer Learning Environment
Center in schools of rural Nepal