25th Annual Ken Gass Community Builder Awards
Thursday, December 15, 2022
Whatcom Family & Community Network (WFCN) is honored to host the
25th Annual Ken Gass Community Builder Awards!
Join us in celebrating some of the best our community has to offer!

This year we will be gathering together in person (by invitation only) and online (open to everyone)!
All honorees are invited us at the Bellingham Cruise Terminal Dome Room on
Thursday, December 15th from 5:30-8:00 PM (doors open at 5pm).
Dinner will be provided!

Each year WFCN accepts nominations (for community groups, youth, adults, and businesses) that our Board, staff, and partners have noticed doing amazing work in our community -- linking people and resources together so that our children and families can thrive.
This year we have a stunning list of recipients who build community by helping us be stronger together!
Check out our list of honorees below.
---
We deeply appreciate the value and care these individuals and organizations
bring to our community.
This year's honorees include:
Legacy Award Recipient
Byron Manering
Community Builder Award Recipients
James Hayes
Jason LaClair
Kate Haskell
Daniel Gray
Dana Crediford
Ellie Price
Doreen Richmond
Amy Rydel
Rebecca Snearly
Vesla Tonnessen
Althea Wilson
Nancy Workman

Ham Hayes: IMAGEine MySelf - The Centre for the New Human
Lorelei Bowers & Lydia McKay: Bridge 2 Services
Mt. Baker Lanes
Whatcom Perinatal Mental Health Task Force
Whatcom Youth Pride Coalition
Ferndale High School: Future Farmers of America
---
The WFCN Board of Directors and Staff would love to have you join us to honor and recognize their contributions.
To learn more about these awards and see past honorees, please visit our website:
https://wfcn.org/what-we-do/capacity-building/community-building-awards/.
---
THANK YOU TO OUR EVENT SPONSORS!
Bronze Level
Friends of WFCN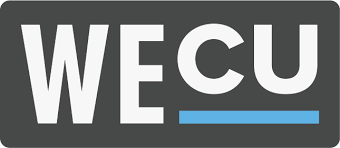 Photo Gallery