Spring Soiree' Benefiting the Freedom House
April 29, 2023 SUPPORTING THE FORGOTTEN AND LOST IN OUR COMMUNITY
Saturday, April 29, 2023
Join us for an intimate night of music, dining, specially crafted hors-d'oeuvres from some of the best chefs around, fun mocktails, and fellowship.
Hear stories of redemption and meet new people; this will be a great night out under the stars on the bayou at Bayou Oaks, the historic Spence family home.
We will be hosting a spring soiree to raise funds for the Freedom House!
$40 per person or $60 per couple, or $300 per table of 8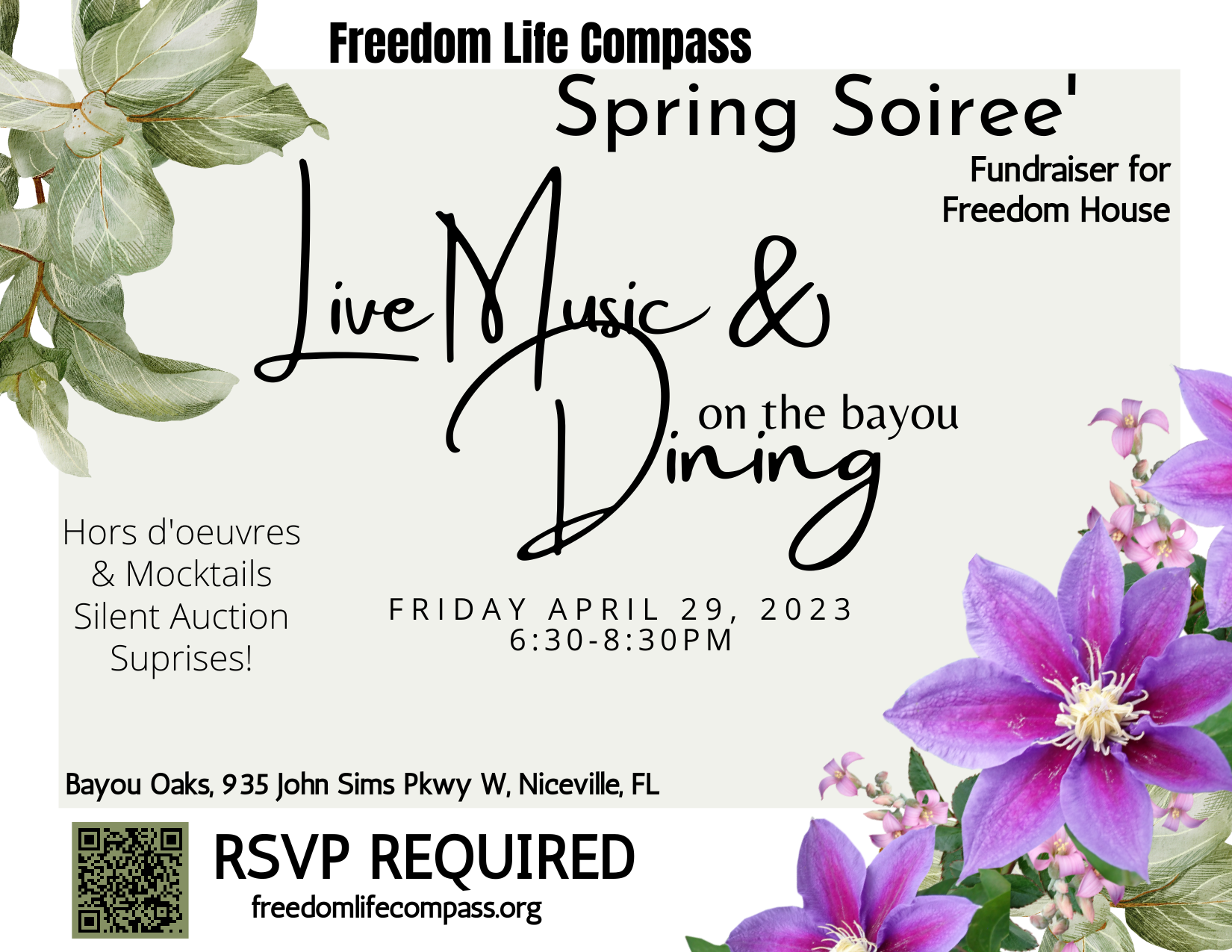 Photo Gallery