BECOME A PARTNER IN THE MOST POWERFUL TORAH FILM
EARN ENDLESS MERITS FOR EVERY PERSON WHO DOES TESHUVA
ITS HERE!!!
GEHINNOM The Movie
THE MOST POWERFUL TORAH FILM IN HISTORY!!!
IT'S LIKE NOTHING YOU'VE SEEN BEFORE
200+
TORAH SOURCES QUOTED
TANACH GEMARA CHASSIDUT MIDRASHIM
RISHONIM & ACHRONIM HALACHA
SCIENTIFIC STUDIES FOOTAGE AND PICTURES
REAL LIFE STORIES & MORE...

IT HAS NOT BEEN EASY, AND CERTAINLY NOT CHEAP.
Lovers Of Torah EMET Are Welcome To Invest In This Once In A Lifetime Opportunity, and Join In All The Merits Of Millions of Potential Mitzvot That Viewers Will Do After Watching This Life Changing Film
SR. PARTNER: GETS NAME IN INTRO OF FILM & CREDITS (CLOSED)
JR. PARTNER: GETS NAME IN CREDITS (CLOSED)
PROMO TEAM: GETS 100 COPIES OF USB's When Released (AVAILABLE)
ANONYMOUS SPONSORS WELCOME ON ONGOING BASIS FOR ONGOING MARKETING OF FILM TO EVERY CORNER IN THE JEWISH WORLD.

Who Will Have The Eternal TeShuva Merits?
IS IT YOU?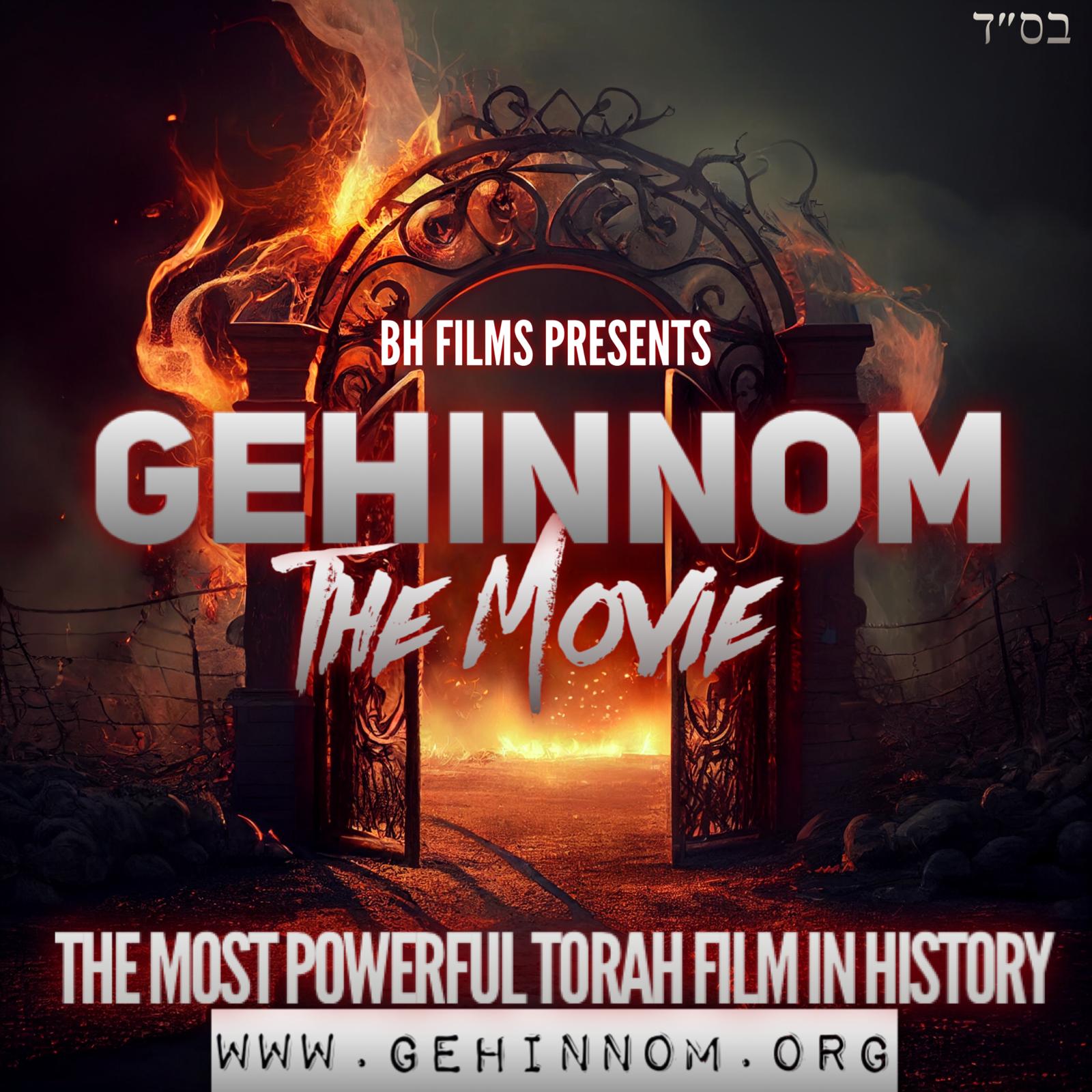 TIKKUN SHOVAVIM Is Upon Us. The word SHOVAVIM is an acronym for the six weekly Torah portions Shemot, Vaera, Bo, Beshelach, Yitro and Mishpatim. The Holy Kabbalists Teach That This Six Week Period Is An Auspicious Time To Do TeShuva For Any Sexual Immorality Sins From The Past. While TeShuva is the change in behavior for the future, The TIKKUN helps Rectify The Blemish of The Past. Doing A Tikkun Here, Supports The Film & Teachings That Are Also The SOLUTION!!
www.TikkunHaBrit.Live