 Building Bridges to a Better Future
Claude Roussel's Campaign for Education in Nepal
Building Bridges to a Better Future through Education
Students at the newly installed Computer Learning Environment Center (CLEC) set up by Digital Bridges at the Shree Siddhakali Higher Secondary School.
---
Dear Friends, Family & Colleagues,
Thank you to everyone of you who supported Digital Bridges during my last campaign in the Spring. Your wonderful generosity helped Digital Bridges double the number of schools we support with digitally-enabled classrooms in Nepal.

Because of your support there are now 5 Computer Learning Environment Centers (CLECs) serving rural and underserved communities across Nepal.
Below are the four CLECs in high schools in Sotang, Nason, and Jomson. The fifth is at the Kathmandu University School of Education, which is used to train teachers in the use of digital technology and collaborative learning in the classroom.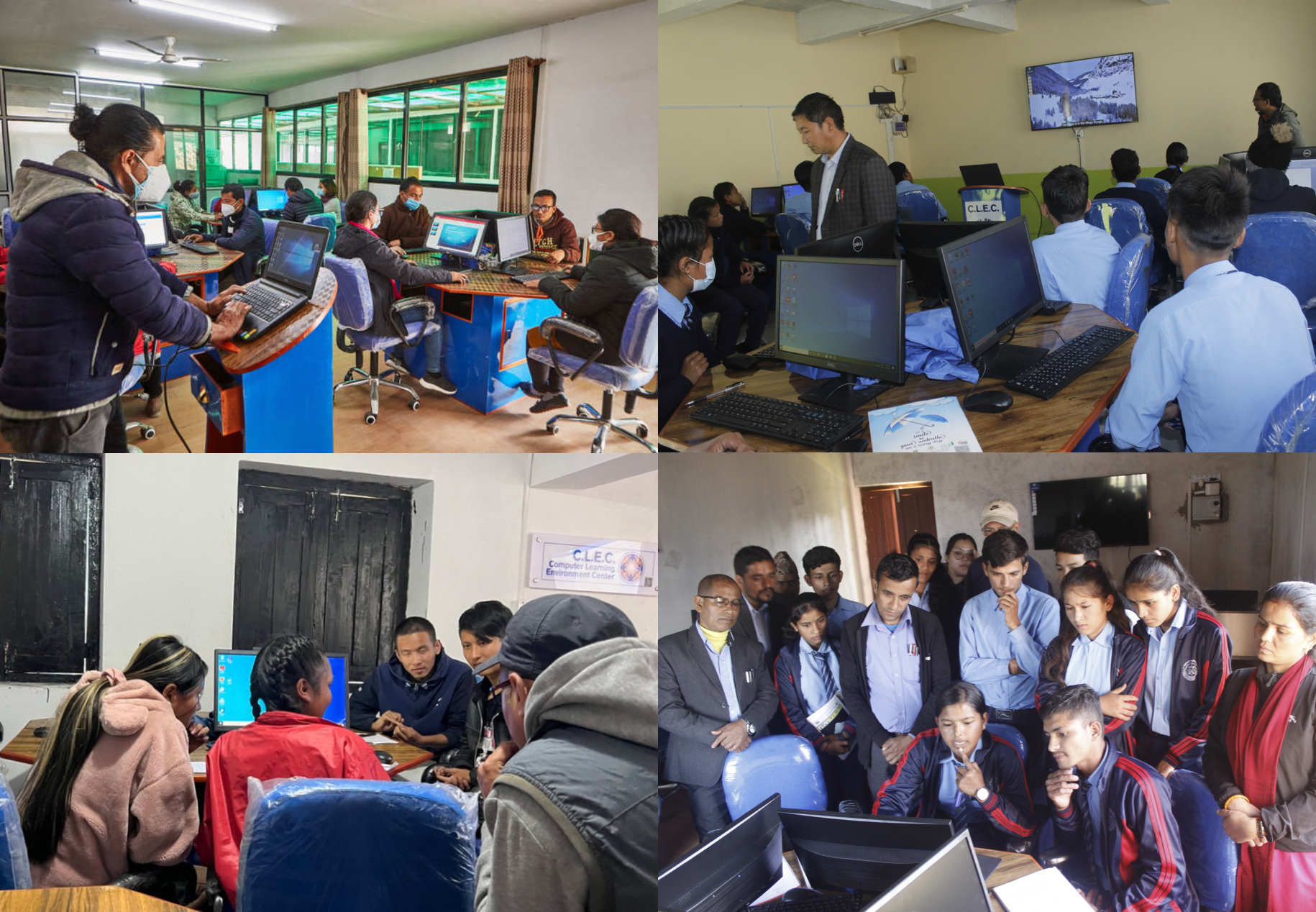 We installed our latest CLEC just a few weeks ago in Gorkha District, a remote region that sits in the shadow of mount Everest. We also met with several communities who want to bring the same access to skills, knowledge and opportunity to their villages and municipalities.
Our goal for 2023 is to be as ambitious as the young people we serve: we want to double our impact by increasing the number of CLECs in our network from 5 today, to 10 by the end of 2023.
I would love your support in achieving this goal. Each dollar you give helps unlock the potential and reduce the barriers so that young Nepalese can pursue their dreams, and determine their own future.
Will you join me in equipping young people and teachers in Nepal with the tools they need to empower themselves to succeed in the modern, digital, information-driven economy?
Please consider making a one time donation or becoming a monthly supporter for our cause (scroll down to see the donation form below).
Together we can help build a bridge to brighter future for ambitious young people across Nepal.

Scroll down to learn about Digital Bridges work and the young people we serve, and to make a donation in their support.
With Gratitude,
Claude Roussel
---
Digital Bridges for Nepal in Action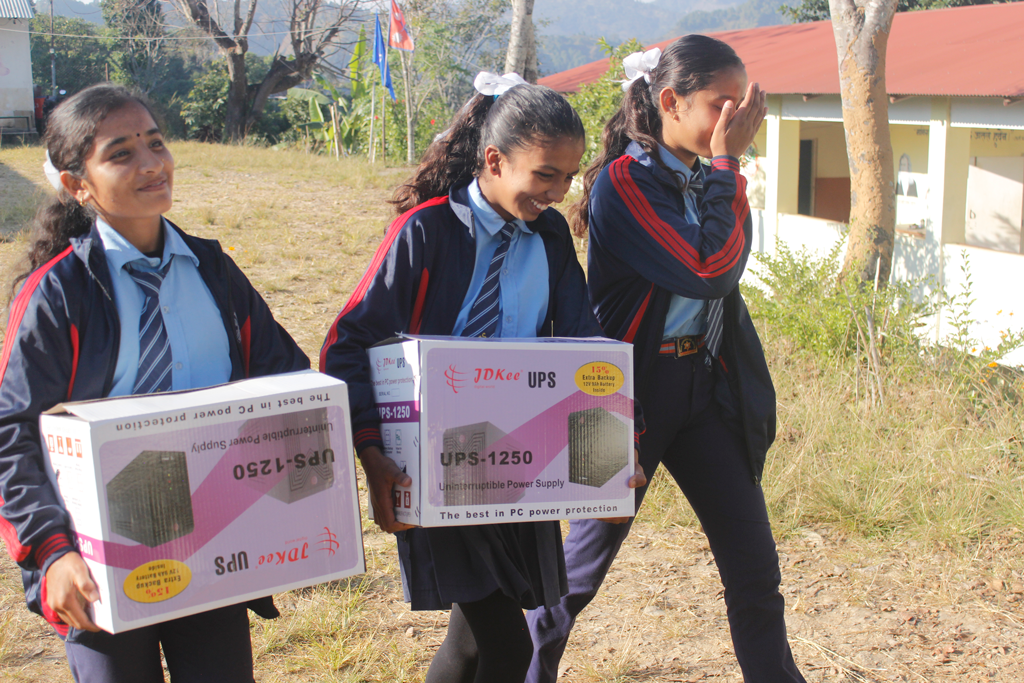 Girls helping load in the equipment during the installation of the newest CLEC at Shree Siddhakali Higher Secondary School.
The Challenge

"Nepal has struggled for decades to provide meaningful opportunities for large parts of its population, particularly for those who live in the countryside." - NY Times, November 2022.

Nepalese "students are adept in tasks related to memorization and recall, but are not effective in skills requiring application or ability at a higher cognitive level." - UNESCO

85.52% of students in Nepal attend school until grade 10, but only 13.5% complete grades 11 & 12.

Over 20% of GDP in Nepal comes from low-skill migrant workers who send paychecks home to keep their own children fed and in school.
The Solution
Digital Bridges 4 Nepal acts as a catalyst accelerating much needed change in Nepalese education by providing rural youth with access to information technology and high quality education
Digital Bridges 4 Nepal leverages low-cost solutions to provide computers, network access, and training to enhance students' and teachers' skills, knowledge, practical experience and confidence in the use of information technology.




Digital Bridges focuses on students in grades 11 & 12 so they are able to stay in school and continue their own chosen pathway through life.



The Time to Act is Now
The current generation of young people in Nepal are too often forced to leave home to engage in migrant work in construction and other low-wage industries.
It's time to invest in young people, so they can choose the future they desire!
Click here to read the full New York Times report on Nepalese Migratant Workers in Qatar, November 16, 2022
Become a part of the Solution
Join with Digital Bridges, the Nepalese diaspora, and people of good will around the world to accelerate improvements in Nepal's educational system.
Together we can empower Nepalese youth with the skills and knowledge they need to contribute to the growth and prosperity of their own communities and of all of Nepal.