How would you like to support?
Welcome to our biggest little event in the biggest little city!

Join the DSNNN for our 18th annual Buddy Walk!
September 9th, 2023
Buddy Walk is our largest fundraiser of the year. This event funds us in our mission to support individuals with Down syndrome and other developmental disabilities in the Northern Nevada community! Please check out our website for information on the events and resources we provide in our community.
Now... time for the fun stuff! The details on Buddy Walk!
Location: Swift Sportsdome, 1465 S. Meadows Pkwy
Time: 8:00-10:30am
Admission is free, with optional tiers for swag
Raffle
Live entertainment
Pancake breakfast (FREE!)
Swag items
Vendor Fair
Games hosted by The Special Olympics
There will be space for families to set up spots for their teams!
Participants are encouraged to create a team, and convene on the field with your team décor (popup tents are welcome!)

T-shirt order cut off is August 11th!
If you order now - you might still get a shirt, but we cannot guarentee it will be in the correct size!
You can still register!!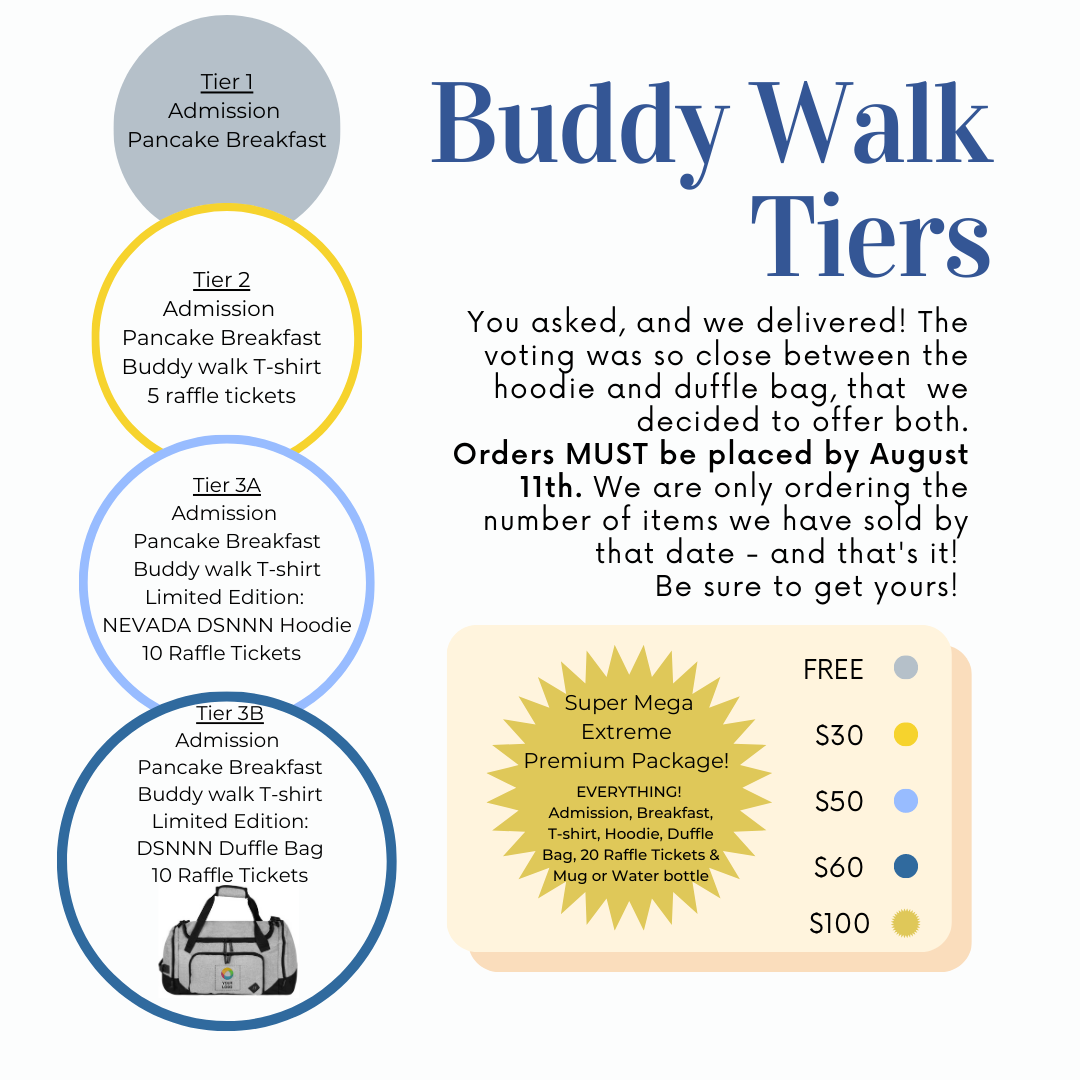 Comments
Join Our Mailing List