Starve the Phoenix landfill. Contribute today.
Help GreenLight Solutions divert over 13 tons from the landfill in 2024
Tired of attending events that don't have recycling or composting? We are too.
It's about time that recycling and composting are accessible to every event in Phoenix.
Even at events that have recycling bins, the amount of waste actually diverted from the landfill (the diversion rate) generally only sits under 25%!
Since 2022, the Green Team has been able to divert 9.7 TONS from the landfill.
Help us double the Green Team's impact in 2024.
Our goal is to support a minimum of 12 events next year, resulting in 13+ TONS of waste diverted from the landfill in 2024.
Based on our past events, your donation looks directly like this:
$25

=

2

trash bags diverted from the landfill

$50

=

4

trash bags

$100

=

8

trash bags

$250

=

20

trash bags

$500

=

40

trash bags

$1,000

=

80

trash bags
The Green Team maximizes waste diversion through initiatives like these:
Waste Sorting:

We go through each bin to sort the materials properly. We like to coin this as glamorous dumpster diving!

Bin Guarding:

We station at the waste bins to educate attendees about which bin is the right fit. We are always inspired at the engagement of attendees across all ages!

Sourcing Alternatives:

We work with event producers and vendors to find affordable alternatives that can be easily reused, repurposed, recycled, or composted.

Compost Bins:

We divert all food, paper materials, and more. Our partners use our compost to grow fresh, local produce!
GivingTuesday is November 28th, but you can donate today to help us reach our goal. GivingTuesday is a global generosity movement that inspires millions of people to advance and celebrate positive impact by contributing to causes that make the impact in our communities.
~~~~~
"I can't thank you and your team enough for the work that you did, especially at a venue with thousands of runners and dozens upon dozens of runs to the trash bins. If your team hadn't been there my crew would have been working into late Sunday, possibly Monday to ensure the venue was cleaned up appropriately. I cannot stress enough how helpful you were!" -Tyler Monson, Mesa Marathon Race Director, Brooksee
​
"We were happy to hire GreenLight Solutions to manage our waste diversion at The Future of Sustainability and our Earth Day Expo! We like to collaborate with their team at our events. I would recommend GreenLight Solutions to other businesses." - Dorie Morales, Publisher, Green Living Magazine

Partners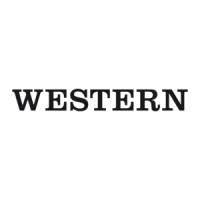 ---
About GreenLight Solutions
Our mission at GreenLight Solutions is to educate and empower the next generation of sustainability leaders. We do this by helping students launch sustainability careers and businesses go green. Our purpose is to break down the barriers of sustainability.
Since 2013, GreenLight Solutions has trained
350+
students
and implemented
86
sustainability projects
to serve
62 businesses.
Since 2022, GreenLight Solutions' Green Events Services have diverted
10 tons
from the landfill, contributing to over
28 tons
of CO2 emissions avoided and over
1,800
meals provided to those in need.
Photo Gallery