Communities Without Borders Benefit Concert
Enjoy some wonderful music & help to support CWB!

Celebrating the Radiance, Wit and Humanity of Mozart's Music


Benefit Concerts for CWB featuring



The Triple Helix Piano Trio



Ann Moss, soprano


Orchestra Without Borders
Luca Antonucci, Conducting



Mozart is the highest, the culminating point that beauty has attained in the sphere of music. No one has made me weep, has made me tremble with rapture, from the consciousness of my nearness to that something which we call Truth, as he has done. – Peter Ilyich Tchaikovsky
Triple Helix and special guest violist, Min Choi
Piano Quartet in g minor, K.478 (1785)

Orchestra without Borders

Salzburg Symphony No,1, K. 136 (1772)

Orchestra without Borders
with Ann Moss, soprano, and Lois Shapiro, pianist, soloists

Concert Aria "Ch'io mi scordi di te", K. 505 (1786)

Triple Helix (Bayla Keyes, Rhonda Rider, and Lois Shapiro)
Piano Trio in C Major, K. 548
(1788)
Benefit for non-profit Communities Without Borders, which supports orphans and vulnerable children in Zambia. 70% of the cost of tickets is tax deductible.

When the award-winning and internationally known Triple Helix Piano Trio musicians—violinist Bayla Keyes, cellist Rhonda Rider, and pianist Lois Shapiro—joined together in 1995, The Boston Globe described the results of their union as "the livest live music in town," with "wildly imaginative, emotionally charged, virtuoso playing" that was "sophisticated in musical detail, wholeheartedly interactive, uninhibited in emotion, and touched by a special grace." Subsequently, the ensemble has become known as one of the best piano trios on today's musical landscape.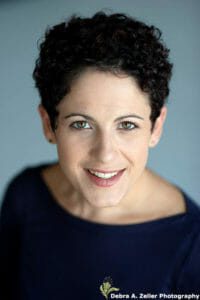 Soprano Ann Moss is an acclaimed recording artist and champion of contemporary vocal music who performs and collaborates with a dynamic array of living composers. Her high, silvery, flexible voice has been singled out by Opera News for "beautifully pure floated high notes" and by San Francisco Classical Voice for "powerful expression" and "exquisite phrasing." A native of Boston and a graduate of Hampshire College, the Longy School of Music of Bard College, and San Francisco Conservatory, Ann Moss currently resides and teaches in the San Francisco Bay Area with her husband, violist Justin Ouellet. Ann is a Reiki practitioner, enthusiastic Yogi, and pursues a lifelong interest in Traditional Chinese Medicine.
Please check back soon!

This campaign has ended or is not currently active.
Contact us if you would like more information on how to support!
Comments
Join Our Mailing List