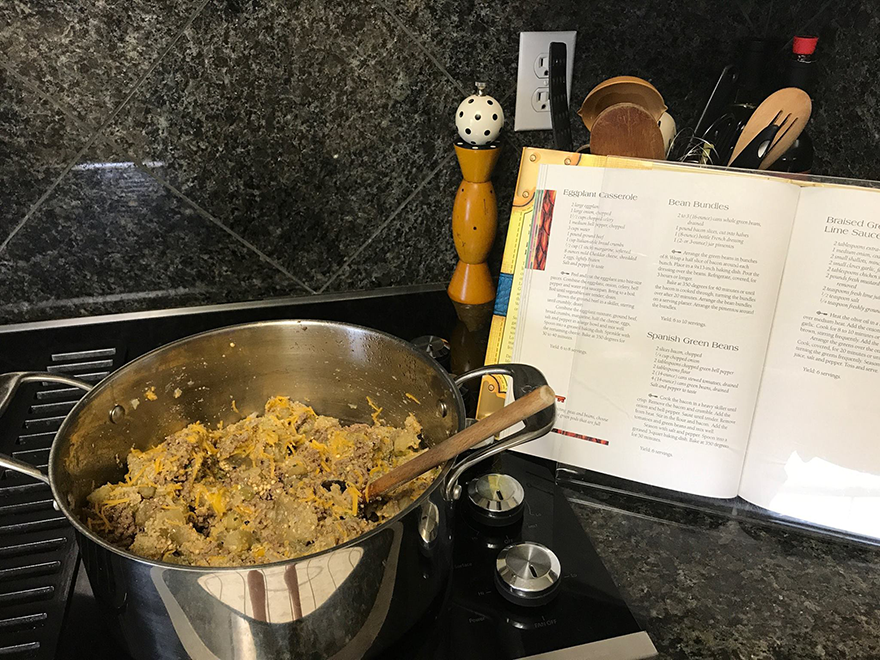 Secret Ingredients Cookbook is filled with more than 250 recipes gathered from the League's members and their families. It's no secret that some of the best food around is served up on Louisiana dinner tables. These recipes reflect the many cultural influences of our area and range from casual to fine dining experiences.

All proceeds from the sale of Secret Ingredients benefit the charitable endeavors of the Junior League of Alexandria.
Sneak-a-Peek Recipe – Crawfish Pie
1 lb. crawfish tails
1 pint half and half cream

1½ sticks of butter

3 tablespoons sherry

1 bunch of green onions (optional)

salt, black & red pepper to taste

½ cup chopped parsley

1 nine inch pie shell (cooked)

3 tablespoons flour

In a skillet, sauté crawfish tails in 1/2 stick butter for 10 minutes. In another skillet, sauté green onions and parsley in one stick butter, then blend in flour and gradually add cream, stirring constantly, to make a thick sauce. Add sherry. Blend crawfish tails into cream sauce.
Season with salt, black pepper and red pepper. Place mixture in pie shell, and bake at 350 degrees for 20 minutes.
Yield:4-6 servings

Cost of book is $12.00, plus shipping.