A Virtual Commemoration of
Caribbean-American Heritage Month
The global pandemic, COVID-19, is taking a considerable economic toll in the Caribbean. This natural disaster's effects are yet to be fully realized, but there are predictions of regional economic contraction, rising unemployment, and the like. Yet, the Caribbean is resilient. Join us to discuss post-pandemic economic opportunities for regional growth and development.
---
SPEAKERS
Dr. Justin Ram
Co-Founder and Chief Executive Officer, GSec
Former Director of Economics, Caribbean Development Bank
Justin's new firm, GSec, helps governments sell and trade government digital securities to retail and institutional investors. He was formerly the Director of Economics at the Caribbean Development Bank, where his specializations were in energy and development economics.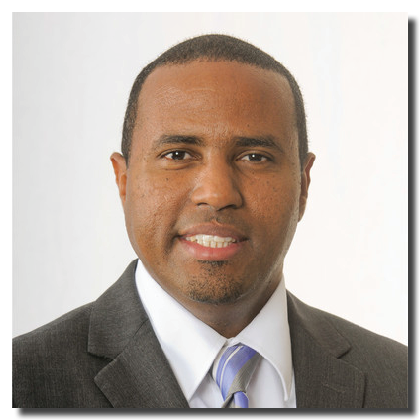 Prior to that, he worked as Senior Global Economist with WorleyParsons, as an economist with the United Kingdom's (UK) Government's Department for Transport and as Supervisory Economist with the Greater London Authority. Justin has also been a Class Teacher at the London School of Economics and Political Science and was Lecturer in Economics at the University of the West Indies (UWI), St. Augustine, Trinidad and Tobago. He has also worked as a consultant on many oil and gas and energy-related projects in Central Asia and Africa and with the World Bank, United Nations and the International Labour Organization. Justin has a PhD from the London School of Economics and Political Science, holds an M.Sc. in Economics from the University College London, B.Sc. in Economics from UWI, a postgraduate certificate in sustainable environmental management from the University of California, Berkeley, and has received Executive Management training from Stanford University.
Lizra Fabien
Chairperson, Network of Caribbean Chambers of Commerce (CARICHAM)
Executive Director, Dominica Association of Industry and Commerce (DAIC)
Lizra was unanimously appointed as the first Chairperson of The Network of Caribbean Chambers of Commerce (CARICHAM) at the organization's launch in April 2019. The CARICHAM network of 21 Chambers of Commerce promotes cooperation and collaboration among national Chambers of Commerce in the Caribbean. This group also seeks to improve the levels of trade and investment within and between the region and other trading partners, to minimize the risk of disasters to businesses and representative countries, and to share knowledge and best practices within the region. Furthermore, the Network represents the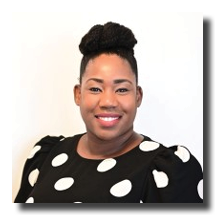 interest of its members and the private sector on regional and international issues.
Additionally, Lizra heads the leading private sector representative body in Dominica, the Dominica Association of Industry and Commerce, with membership across various sectors and industries. The Association fosters economic growth and social development; promoting and protecting the commercial interests of the State. Previously, Lizra was actively engaged with the Dominica Coalition of Service Industries (DCIS) and the Dominica Business Forum (DBF) in the coordination of projects and events such as the Prior Learning Assessment and Recognition (PLAR) CVQ Certification, Buy Dominica 2016, the DBF Private Sector Forum February 2017.
Lizra is the holder of an International Masters of Business Administration from the Tongji University in Shanghai China and Bachelors of Business Administration from the Northern Caribbean University in Jamaica
Ingrid Riley
Digital Media Entrepreneur and Strategist; Founder, Rebel Grrl Media Group
Council Member | Innovation & Entrepreneurship Programme, Development Bank of Jamaica
Ingrid describes herself as a Caribbean Tech Maven and tech startup ecosystem pioneer, having founded SiliconCaribe, the 15-year-old Caribbean media and events brand that kickstarted the Jamaican tech startup scene in 2007, and that has positively affected Caribbean tech entrepreneurs through events, digital media, and startup showcases.
Under the SiliconCaribe brand, Ingrid has executive produced over 150 tech events in the Caribbean, the USA and the Commonwealth for entrepreneurs and women in tech, such as Kingston Beta, Caribbean Beta, Startup Weekend Jamaica, Agrihack and Caribbean Bloggers Week. Under the SiliconCaribe brand, Ingrid also has produced entrepreneur pitch competitions and forums related to blockchain, and has produced Caribbean content for SXSW and Black Tech Week in the United States. Additionally, Ingrid has served as Board Chairman of the Startup Jamaica Accelerator.
Ingrid has judged over 1,000 startup pitches in 10 Caribbean countries and shared information about Caribbean technology startups, innovation and entrepreneurship across the Caribbean, and in the USA, Europe, and Africa as a keynote speaker, panelist, and moderator. She is the recipient of the Private Sector Organisation of Jamaica (PSOJ) 50Under50 Business Leader and Game Changer + TechLink Game Changer Social Entrepreneurship awards. Currently, Ingrid advises the Jamaican Minister of Science, Energy, and Technology through her role on the National ICT Advisory Council, and she is Council Member for the Innovation and Entrepreneurship Programme at the Development Bank of Jamaica. Ingrid attended the University of Technology in Jamaica.
MODERATOR
Rosalind McLymont
Executive Editor, The Network Journal
Rosalind has more than 30 years' experience as a writer, speaker and adviser to small and medium-sized companies on global business and entrepreneurship. She was an international trade reporter and ultimately managing editor at The Journal of Commerce, one of the United States's oldest daily newspapers.
Authority on emerging markets and business development, Rosalind has provided entrepreneurship training for African women through the United Nations Development Program's Gender Program, and for women in Russia through the Alliance of Russian and American Women. She was an adviser to the Institute on African Affairs, and a member of the Sub-Saharan Africa Advisory Committee of the U.S. Export-Import Bank.
Rosalind is the author of the acclaimed nonfiction title, Africa: Strictly Business, The Steady March to Prosperity. She is a partner in McLymont, Kunda & Co., an international trade and business development strategy firm serving clients in the United States, Africa and the Caribbean. Rosalind has a Master's degree in journalism from New York University, a Bachelor's degree in French from The City College of New York, and a Certificate in Spanish Language and Literature from the University of Madrid.
HOST
Oslene Carrington
Chief Executive Officer, The Guyana Economic Development Trust
The Guyana Economic Development Trust (U.S.) and Economic Development Fund, Inc. (Guyana) provide startup incubation, pre-seed and seed capital, and business acceleration services, which help to commercialize breakthrough ideas from tertiary institutions and research centers in Guyana.
Oslene is a founding member of the Caribbean Philanthropic Alliance, which, under the auspices of United Nations Small Island Developing States (SIDS) programs related to sustainability, works to support Caribbean regional adoption of the UN Sustainable Development Goals.
She possesses over 25 years of experience that includes business development, supporting the growth of small and medium enterprises (SMEs) through New York City and New York State government agencies, serving in senior management positions at U.S. Fortune 500 corporations, leading nonprofit and educational organizations, and launching several businesses—in and outside of large organizations. Oslene holds an MBA from New York University's Stern School of Business, a B.A. in Economics from Fordham University, and has received post-graduate training in strategy and innovation from Massachusetts Institute of Technology (MIT) Sloan School of Management.