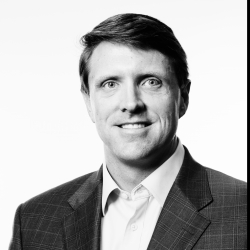 This year I am again proud to be a member of The Monday Morning Quarterback Club team and have accepted the responsibility of raising money to support the Crippled Children?s Foundation. This is the MMQBC?s 80th season and the Club has committed to donate $1.4 million this year to 25 worthy organizations that directly benefit children in need.
The Club?s motto is "The Team That Never Lost A Game" because each and every year we have been able to help more children. While there are many charities in need of funding this year, the Club is unique in that 100% of your donation will reach those children in need as all administrative expenses are covered through member dues. Here is a list of last year's beneficiaries.
Kids are supposed to have fun, but they still get sick, become injured, or are diagnosed with serious illnesses. I urge you to be generous with your tax deductible donation and together we can make a world of difference in the lives of children.
While any amount you give is appreciated, the donations received typically range from $50.00 to $500. To donate you can:
Click on this link: Donate Now

Make your check payable to Crippled Children?s Foundation and send it to me
Should you have any questions, please call me at 205.414.6162.
Thank you in advance for your support and for your choice to help those too young to help themselves.
Very truly yours,
Chuck
We are a winning team with a playbook that supports children's medical needs in the Birmingham community.
The Monday Morning Quarterback Club of Birmingham is made up of members who are brought together by their love of football but set apart by their fundraising efforts.
This year, the club's fundraising goal is to raise $1.25 million during the 2022 football season. Funds raised will be distributed to worthy organizations that support children and their medical needs through our Quarterbacking Children's Health Foundation.
We are indebted to our charter members and past captains for making this great club possible. Not only do we continue to enjoy the fellowship, but serve many worthwhile purposes for others who have such great needs.
We hope you'll take a minute to learn more about the Monday Morning Quarterback Club here: https://vimeo.com/343720207
Thank you for your continued support and contributions during this season.