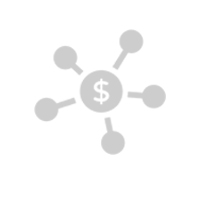 BEACH 40 Builders
by BCCI Glumac HMC Architects Walter P Moore
Let's Make Waves at the 40th annual Sandcastle Classic at Ocean Beach in San Francisco! Join us along with many of our industry professionals as we raise funds for Arts Programs for local elementary schools.
A Special Thank You to Our Sponsors: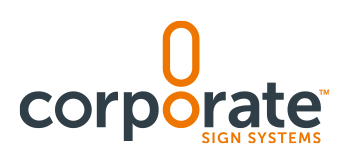 PLATINUM SHOVEL SPONSOR: $1,500+

Corporate Sign Systems - We are an industry leader in high end architectural signage, with proven skills and expertise to design and build signage projects from the ground up, beginning to end.
Silicon Valley Mechanical - With over 80 office personnel, including over 15 licensed California Professional Engineers, and over 600 union fabrication and installation personnel, SVM has grown to be one of the largest Mechanical Contractor firms operating in Santa Clara County.
BCCI - Ranked as a Top Contractor by ENR California, BCCI Construction is a leading commercial general contractor with offices in San Francisco, Silicon Valley, and Los Angeles.
GOLD SHOVEL SPONSOR: $1,000+
HMC Architects - HMC aims to create designs that have a positive impact now and into the future by designing spaces that have the most direct contribution to communities, including healthcare, education, and civic spaces.
WALTER P MOORE: Walter P Moore is a company of diverse professions, with one goal: seeing all the possibilities in their clients objectives and executing their vision, regardless of the challenges.
Lisa Dunmeyer
SILVER SHOVEL: $500+

Bear Scaffold and Services
Connie Silver
BRONZE SHOVEL: $350+

ANLA
D.Zelinsky and Sons Inc.
FRIEND OF LEAP: $1 – $349
Daniel Schaefer
Jeanette Frain-Kim
Kris Livingston
About the Sandcastle Classic
This year marks the 40th annual year of the Sandcastle Classic, the biggest sandcastle competition in Northern California. Teams typically comprised of architects, engineers, contractors, designers, corporations, and local elementary school students work together to build giant sand sculptures. The funds raised by teams and sponsors make it possible for Leap to continue to provide arts programs to Bay Area students.

- Thousands of people attend Leap's annual Sandcastle Classic, which is free to the community.
- The event is covered by regional print and online media, and celebrity judges evaluate the final sand sculptures.
- More than 25 local schools and 300 donating companies and advertisers participate.
On Saturday, October 22, 2022 Leap Arts in Education will take over Ocean Beach to host the largest sandcastle contest in Northern California; featuring team competition, food trucks, and live music all day! The public is invited to join in the fun and experience the construction of dozens of jaw-dropping, supersized sand sculptures.

This year's theme "Sandcastle Remix!" pays tribute to the 40-year history of the classic San Francisco event, with a nod to sandcastle themes from the past. Each team picks a sandcastle theme highlighted from the past 40 years to "remix" in a fresh, new way! Teams can lean into their chosen year's theme and include throwback elements in their sandcastle design, fundraising, and promotion for this year's event.
The chosen theme challenges teams to build sandcastles real, imagined, historical, fantastical, futuristic—or just plain fun! The Classic will feature celebrity judges, live entertainment, and Community Castles so everyone can join in the fun, cheer on teams, and get their hands dirty! The public is invited to bring a blanket, grab a bite from the food trucks on site, participate in the competition, and spend a FREE day in the sun, all to support essential arts education.
Where: The event will be held at Ocean Beach and Balboa Street in San Francisco, with plentiful, free public parking, rain or shine.
When: Saturday, October 22, 2022, from 11AM - 3:30PM
For more information visit: www.leapsandcastleclassic.org
Leap was established in 1979 in response to severe budget cuts in arts programs in California schools. These cuts continue to affect arts education in our schools today, and the need for high-quality arts programs is now greater than ever. Leap's programs place professional teaching artists in classrooms to work with grades K-5. Every year, these educational programs—in music, dance, theatre, creative writing, visual arts, and architecture—serve over 8,500 students in more than 30 elementary schools throughout the Bay Area.
Team Donor Giving Levels
Donate to a team and receive the following benefits:

For check donations, please fill out the Sandcastle Check Donation Form and mail it to Leap along with your check. All checks should be made payable to Leap and sent to:
Leap
P.O. Box #427005
San Francisco, CA 94142

PLATINUM SHOVEL: $1,500+
- Social media shout out on Instagram, Facebook, Twitter, and LinkedIn

- Company logo, 50-word paragraph description, and link to your company website on the Sandcastle Classic team website
- Listed on www.leaparts.org
GOLD SHOVEL: $1000+
- Company logo, one-line description, and link to your company website on the Sandcastle Classic team website

- Listed on www.leaparts.org
SILVER SHOVEL: $500+
- Company logo listed on the Sandcastle Classic team website

- Listed on www.leaparts.org
BRONZE SHOVEL: $350+
- Listed on the Sandcastle Classic team website
FRIEND OF LEAP: $1 – $349
- Listed on the Sandcastle Classic team website
---
NOTE TO DONORS DONATING ON BEHALF OF COMPANIES:
If you'd like this donation to be credited to your company name rather than your first and last name, follow these steps:

1) Click the blue "Donate" button, and enter the amount of your donation.
2) Select the "Business/Organization" button at the top of the "Your Details" page on the donation form.
3) Enter your company name into the "
Business/Organization" field at the top of the form as you would like it to display
alongside
the donation.
4) Enter your first and last name on the following line. Business/Organization donations will
only
display the company name entered into the "Business/Organization" field. The first and last name information will
not
be displayed.