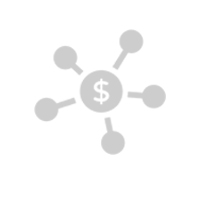 Help me reach my goal!
by M Christine Torrington
THANKS FOR VISITING MY FUNDRAISING PAGE!

I am excited to be singing with the 2023 Sing for America Chorus for our 2023 Annual Benefit Concert on Sunday, April 16, 2023 at 7:00PM at the Palace of Fine Arts in San Francisco!
I am pleased also to support again San Francisco's COMMUNITY MUSIC CENTER which makes high quality music accessible to people of all ages, backgrounds, and abilities, regardless of financial means. The CMC provides it all via lessons, workshops, and concerts.
The Community Music Center believes in the power of music to connect people, celebrate cultures, and transform lives.
CMC students are empowered to find their own voices, develop lasting relationships, embrace learning, and give back to their communities.
Last year, almost 3,000 students from a variety of backgrounds and abilities benefited from all the wonderful music instruction and guidance provided by the CMC,
Music is a universal language and the San Francisco Community Music Center enables a broad range of students to communicate with the world around them. With the chaos caused by the COVID pandemic and other global disruptions, it is more important than ever to have music in everyone's life!
Please help me reach my 2023 "Note-worthy" fundraising goal of $3,000 by clicking on the "Donate" button above and making a generous tax deductible donation!!
Together we can make a difference!
Please use "SFA092" in the coupon box at City Box Office for a $10 discount off the $45 ticket price. It's going to be a terrific show!