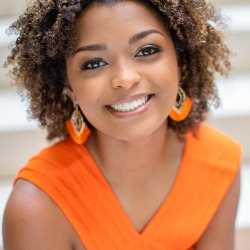 Miss DeWitt County's Teen 2023
by Sydney Dias
Do you remember when you met your best friend? Sometimes you just know right in that moment that you're going to love them forever, but in my case, its FURever! My dog, Pebbles, is my best friend and not only did I save her life, but she saved mine as well. It would mean the world to Pebbles and I if you could donate money for my journey to Miss Texas Teen so I can spread Pebbles' story and advocate for rescue pets across America and show that anything is PAWsible!
Each year, the Miss Texas Organization is proud to present the Miss Texas Competition Magazine. This magazine is made available for advertisement by businesses, families and volunteers who want to promote their company, show support and wish their competing candidate Good Luck by purchasing a Magazine Showcase Page.
Our magazine is seen by tens of thousands across the nation, is sold all year long and is a popular coffee table accessory that may be viewed through out the year. Each candidate competing for the job of Miss Texas or Miss Texas' Outstanding Teen, sets a goal of how many magazine showcase pages she wants dedicated just to her. Thank you in advance for your support.
We are grateful for your donation and support to Miss Texas Scholarship Organization.
Donations are nonrefundable and if you have made an error in making your donation please contact the Miss Texas office at 214-549-2003.