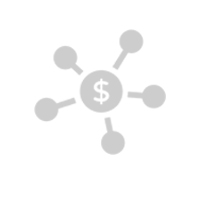 Mindful Littles Spring Fundraiser
by Anand Desai
As you may know, I am a board member of Mindful Littles. This year Mindful Littles will be raising much-needed funds and awareness during Mental Health Awareness Month in order to help expand whole school service learning programs across Bay Area schools, reaching into high-trauma, diverse communities in East Contra Costa and Alameda Counties.
The Surgeon General's advisory report highlights the need for Mindful Littles' programs that convey essential tools of mindfulness to help students connect IN before connecting OUT.
https://www.hhs.gov/sites/default/files/surgeon-general-social-connection-advisory.pdf
If you and/or your company are willing to make a donation toward this much-needed please reach out! The campaign is running through the end of May to celebrate the generosity of our great community, so please join this movement by contributing by May 31! Check out our page here: Give the Gift of Resilience.
Thank you for supporting me and Mindful Littles!
We have a crisis of human connection. This week the US Surgeon General shared a new advisory raising attention to the public health crisis of loneliness and social isolation – and the detrimental health and community outcomes that occur as a result.
This report speaks directly to the vital reason for our nonprofit, Mindful Littles. Since 2017, we have been diligently planting the seeds to systematize and bring Whole School service learning programs to communities across California, helping our youngest generations strengthen their community connections through mindful service. We have facilitated over 160 mindful service projects benefitting more than 40 community partners, unifying over 8000 students through the common goal of local, community service.

Mindful Littles is at a critical point. As we look to this next phase of our nonprofit, we are ready for expansion and ready to be a major force in weaving compassion throughout the social fabric of our school communities. In honor of Mental Health Awareness Month, we've set a goal to raise $50,000 by the end of May. We invite YOU to help restore human connection and foster resilience in our schools. Support our movement and donate today!

About Mindful Littles
Mindful Littles is a 501(3)c nonprofit that combines mindfulness, social-emotional learning and
authentic service learning into a holistic model for all ages.
How would you like to support?