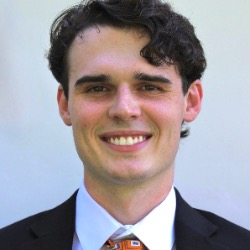 Garrett's Page for Project Makeover 2023-2024
by Garrett Hilton
Hey everyone, I hope you are doing well. I wanted to share with you an important cause that I am passionate about - Project Makeover at UF. Last year, I had the pleasure to volunteer with PM and this year, I am serving as a Coordinator of Finance. For those of you who are not familiar with PM, it is a nonprofit organization founded at UF that works to renovate elementary schools in underprivileged areas of Alachua County. By beautifying these schools through renovations such as landscaping and decorating, PM aims to make a positive impact on the learning experience of the students.
When I think back to my time as an Otter at Ocean Palms Elementary, I can recall the joy I felt when the school was repainted and decorated with murals. These bright colors and intricate designs were simply captivating to my younger self. Such a simple change made a huge difference in making the school a more enjoyable place to be and fostered a sense of pride within the student body. This is why I believe in the mission of PM and am committed to making a difference in the lives of the students in our community.
We rely on donations and sponsorships to support our activities and operations. If you would like to contribute to our efforts, please consider making a donation through this page. If you are unable to donate monetarily, there are other ways to show your support. We also rely on the help of volunteers to make our projects successful, and any help is greatly appreciated. Thank you for taking the time to read about our cause and please do not hesitate to contact me with any questions you may have.
How would you like to support?