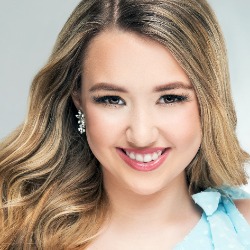 Reese Gordon People's Choice Award
by Teen Hunt County - Gordon Reese
$1000.00
Vote for Reese Gordon as the People's Choice winner for Miss Texas' Teen 2023 in June!
Since a young age, Reese has been actively involved in the Miss Texas Organization. From being Tiny Miss Texas to becoming a Lone Star Princess, she has consistently shown her passion for service, style, scholarship, and success. Reese's appearances alongside Miss Texas as a Lone Star Princess have brought joy to countless lives, setting the stage for her future as a role model and advocate.
What sets Reese apart is her genuine desire to make a difference in the lives of those living with
diabetes. As someone who faces the daily challenges of Type 1 Diabetes, Reese intimately understands the importance of education, research, and accessible treatment for this condition. By participating in the Miss Texas Teen Scholarship program, she aims to raise awareness and support diabetes advocacy.
By voting for Reese, you are supporting her dreams and standing behind her as she advocates for education and affordable treatment for Type 1 Diabetes. Let's rally together and support Reese Gordon as she shines a light on the challenges faced by those with diabetes. With your vote, we can help Reese make a profound impact on a statewide stage, showcasing the strength and spirit of our community.
Congratulations, Reese Gordon, for capturing the crown as Miss Hunt County's Teen. Now, let's unite and ensure she becomes the People's Choice winner for Miss Texas Teen 2023!
$1 per vote! Top 2 winners will compete as a Semi-Finalist (Top 12)! Voting ends on Thursday, June 29th at midnight!
We are grateful for your donation and support to Miss Texas Scholarship Organization.
Donations are nonrefundable and if you have made an error in making your donation please contact the Miss Texas office at 214-549-2003.