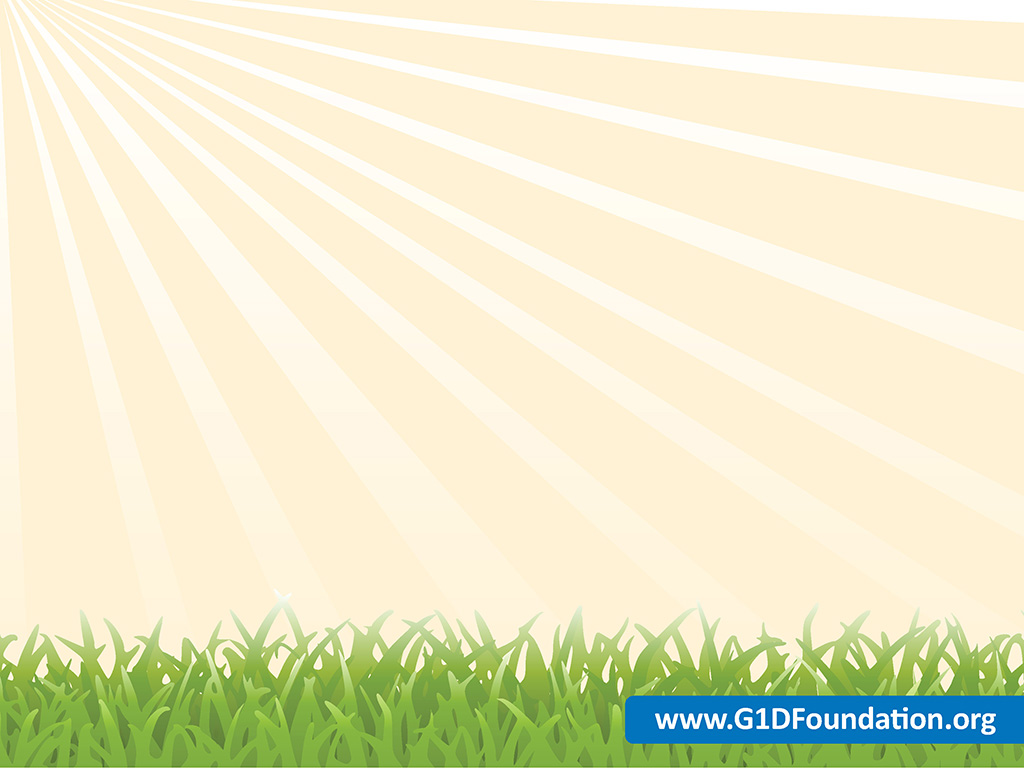 Ethan's Glut 1 Fundraising page
by Ethan Neumann
$5000.00
Glut 1 deficiency syndrome is a rare disease that effects about 1000 people worldwide. We began this journey when Ethan was 9 months old. We noticed that his eyes would periodically roll upwards. He was originally diagnosed as infantile seizures. After many different medications, therapies, special diets, doctors, therapists, at the age of 8, we received a Glut 1 diagnosis. We have continued to try research studies, new therapies, oils and diets.
The Glut 1 Deficiency Foundation is our only avenue that continues to support new possibilities for Ethan and other Glut1 children. They are an amazing group of people who devote many volunteers hours to stay on top of new developments that may help our children.
Your support for this campaign will help raise awareness and funds for research for Glut1 Deficiency, that will hopefully lead to a cure one day soon! All donations are tax deductible.

Thank you for showing your love for Some1 with Glut1 and for helping us bring help and hope to the Glut1 Deficiency community. Ethan and family

Glut1 Deficiency is a rare genetic condition where glucose doesn't reach and fuel the brain properly, resulting in a wide spectrum of neurological issues affecting brain growth, learning, movement, speech, and often causing seizures. There are fewer than 1,000 people diagnosed in the world, but experts believe there are many, many more patients still waiting to be found. Because Glut1 Deficiency is so rare, many in the medical profession don't have the knowledge they need to diagnose and properly treat it.  
There is a very effective treatment for most patients - a ketogenic diet, and the earlier patients are diagnosed and start treatment the better the outcome. As fortunate as we are to have the diet, it is not a cure, not a complete treatment, and it is not easy. We need more research for better understanding, better treatment options, and ultimately a complete cure.    
The Glut1 Deficiency Foundation is working hard to bring help and hope to the Glut1 Deficiency community.
The Love Some1 with Glut1 annual campaign is our primary awareness and fundraising event. It runs from Valentine's Day (February 14th) through Rare Disease Day (February 28th), and it is an opportunity to spread awareness and raise much needed funds to help better serve the needs of the community. All donations help fund our mission programs for increased awareness, improved education, advocacy for patients and families, and support and funding for research. 
some highlights our supporters made possible in 2017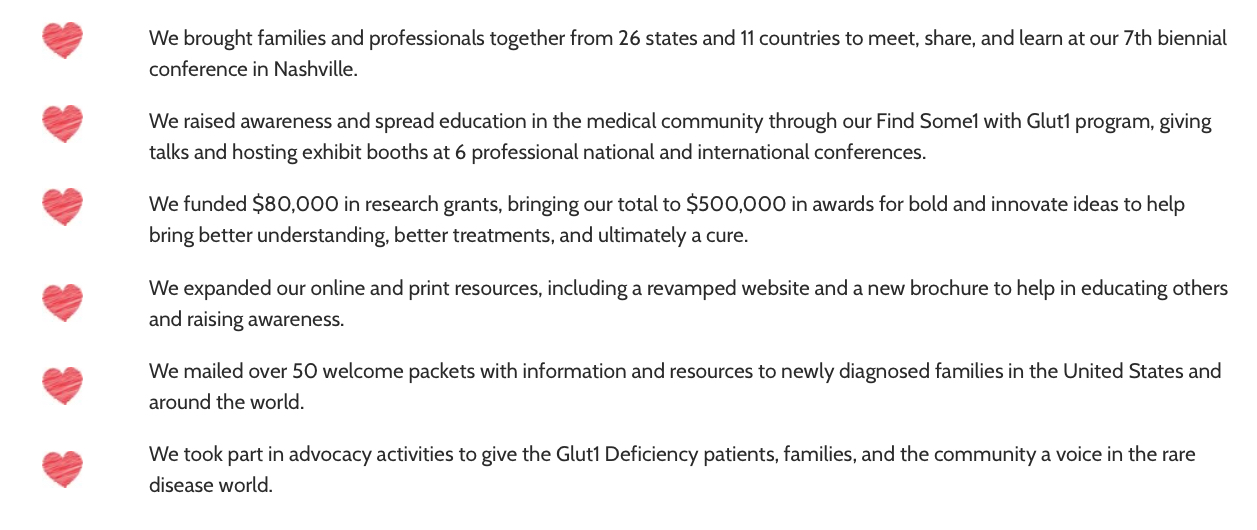 Please help us continue our mission.  
We can do so much more together than any of us can do alone.
please watch our special thank you video
Please visit our website to learn more about Glut1 Deficiency and the work of the G1D Foundation.
How would you like to support?