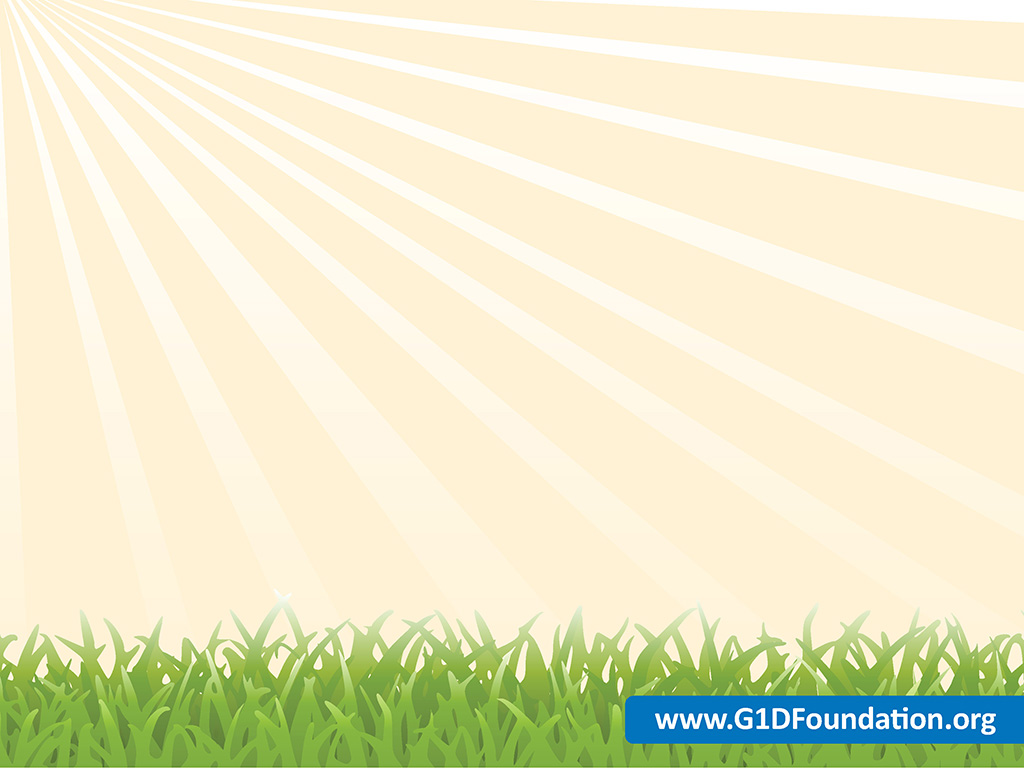 Attending Madi's graduation Suited up for unified basketball Prepping for an EEG
Thank you for showing your love for Some1 with Glut1 and for helping us bring help and hope to the Glut1 Deficiency community!
It's been a particularly tough year with the inexplicable return of seizures for Dalton. But through it all, he has made us proud by keeping his chin up and forging on. When Dalton was able, he continued to participate in his Special Olympics sports, unified sports at his high school, and bowling league with Dad. He considers himself a "super senior" in high school now and he thoroughly enjoys having his friends over after school to play Wii and other games. Next year will be Dalton's last year in high school. We are so proud that he continues to work hard and progress academically.
We invite you to please join us in advancing research for Glut1 Deficiency by donating to Dalton's Personal Fundraising Page using the "Make a Donation" button above. If you prefer, you may make a check payable to Glut1 Deficiency Foundation and mail it to our home address at 445 Knollview Drive, Evansville, IN 47711. Your fully tax deductible donation will help us continue to fund research that we are hopeful will lead to a breakthrough for Dalton and the entire Glut1 Deficiency community. We thank you for your kind and generous support!
With love,
Greg, Debbie, Madison, and Dalton :)
Glut1 Deficiency is a rare genetic condition where glucose doesn't reach and fuel the brain properly, resulting in a wide spectrum of neurological issues affecting brain growth, learning, movement, speech, and often causing seizures. There are fewer than 1,000 people diagnosed in the world, but experts believe there are many, many more patients still waiting to be found. Because Glut1 Deficiency is so rare, many in the medical profession don't have the knowledge they need to diagnose and properly treat it.  
There is a very effective treatment for most patients - a ketogenic diet, and the earlier patients are diagnosed and start treatment the better the outcome. As fortunate as we are to have the diet, it is not a cure, not a complete treatment, and it is not easy. We need more research for better understanding, better treatment options, and ultimately a complete cure.    
The Glut1 Deficiency Foundation is working hard to bring help and hope to the Glut1 Deficiency community.
The Love Some1 with Glut1 annual campaign is our primary awareness and fundraising event. It runs from Valentine's Day (February 14th) through Rare Disease Day (February 28th), and it is an opportunity to spread awareness and raise much needed funds to help better serve the needs of the community. All donations help fund our mission programs for increased awareness, improved education, advocacy for patients and families, and support and funding for research. 
some highlights our supporters made possible in 2017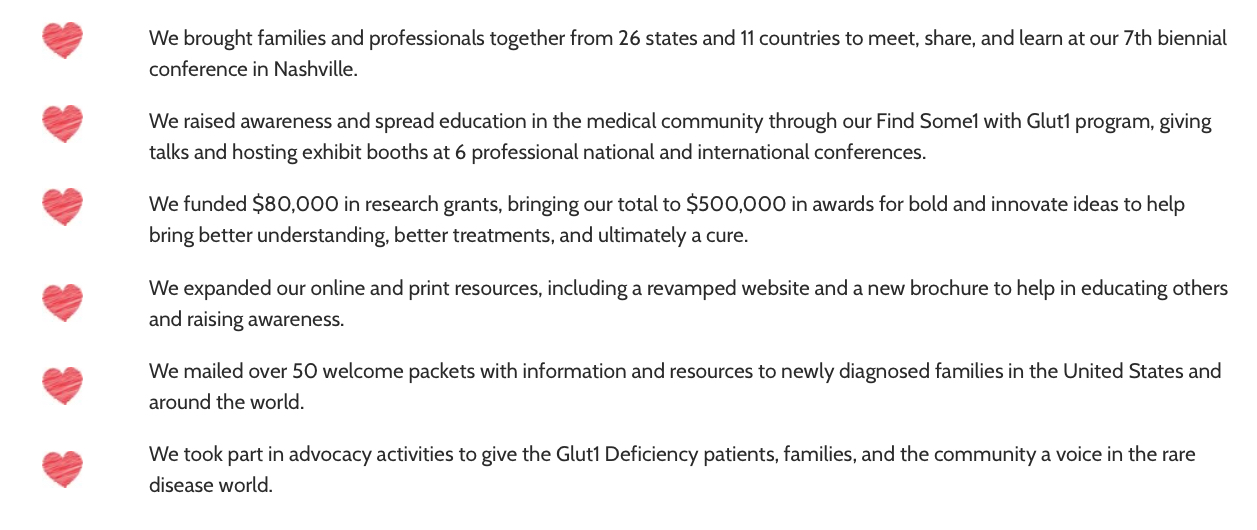 Please help us continue our mission.  
We can do so much more together than any of us can do alone.
please watch our special thank you video
Please visit our website to learn more about Glut1 Deficiency and the work of the G1D Foundation.
How would you like to support?