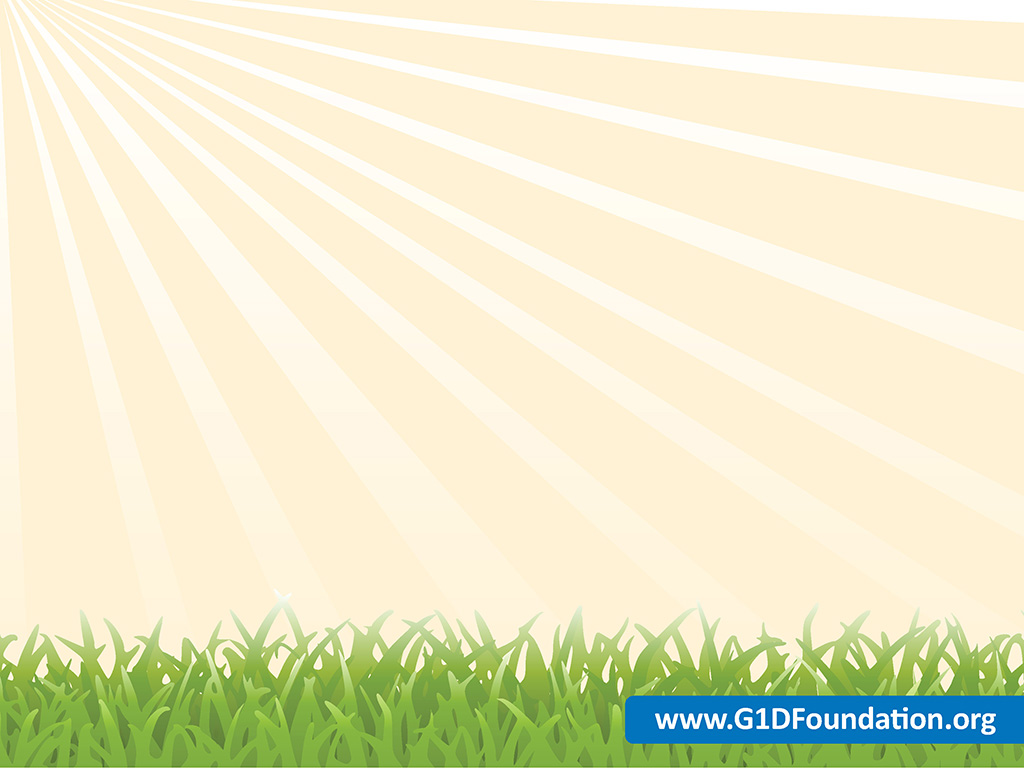 JR's annual fundraising campaign
by Rob & Paula Rapaport
$10000.00
Valentine's Day kicks off our annual Love Some1 for Glut1 Campaign. We know that you are asked to give to many worthy organizations and understand if you choose not to give at this time.
Over the past year I?ve been involved in a large project to capture families and Glut1 health professionals on video. There are four family and eight health professional videos (
G1D video link
). As a Foundation we thought that it was important to explain the often challenging journey of patients and their family?s and what they?ve learned as well as to learn more about the disease and potential future therapies from the professionals. We see these benefitting families searching for a cause of their child?s troubling symptoms or those just diagnosed with G1D. The videos are also intended to help professionals learn about diagnosis and treatment since, for many, the disease is still unfamiliar. Early diagnosis and subsequent treatment with the ketogenic diet is the key to greatly improved outcomes. You can see this in the family videos of those diagnosed later in life versus those who received treatment after early diagnosis. JR was diagnosed at 17 years with treatment starting soon after and although clearly affected has done remarkably well considering the delay.
If you?d like to learn more:
Dr.?s Klepper and Pascual?s videos provide a broader overview of the disease.

Ketogenic diets are the main subject of the videos by Dr.?s Kossoff and Cervenka.

Dr. Monani discusses promising gene therapy research done with Glut1 deficient mice.

Dr. D?Agostino covers his research on monitoring ketosis and developing supplemental ketone bodies that can enhance benefits of the diet.

Dr.?s Al-Ahmad and Rajasekaran discuss their cell based and mouse model research that can be used to evaluate candidate drug therapies, respectively.
Thank you,
Rob and Paula Rapaport
Glut1 Deficiency is a rare genetic condition where glucose doesn't reach and fuel the brain properly, resulting in a wide spectrum of neurological issues affecting brain growth, learning, movement, speech, and often causing seizures. There are fewer than 1,000 people diagnosed in the world, but experts believe there are many, many more patients still waiting to be found. Because Glut1 Deficiency is so rare, many in the medical profession don't have the knowledge they need to diagnose and properly treat it.  
There is a very effective treatment for most patients - a ketogenic diet, and the earlier patients are diagnosed and start treatment the better the outcome. As fortunate as we are to have the diet, it is not a cure, not a complete treatment, and it is not easy. We need more research for better understanding, better treatment options, and ultimately a complete cure.    
The Glut1 Deficiency Foundation is working hard to bring help and hope to the Glut1 Deficiency community.
The Love Some1 with Glut1 annual campaign is our primary awareness and fundraising event. It runs from Valentine's Day (February 14th) through Rare Disease Day (February 28th), and it is an opportunity to spread awareness and raise much needed funds to help better serve the needs of the community. All donations help fund our mission programs for increased awareness, improved education, advocacy for patients and families, and support and funding for research. 
some highlights our supporters made possible in 2017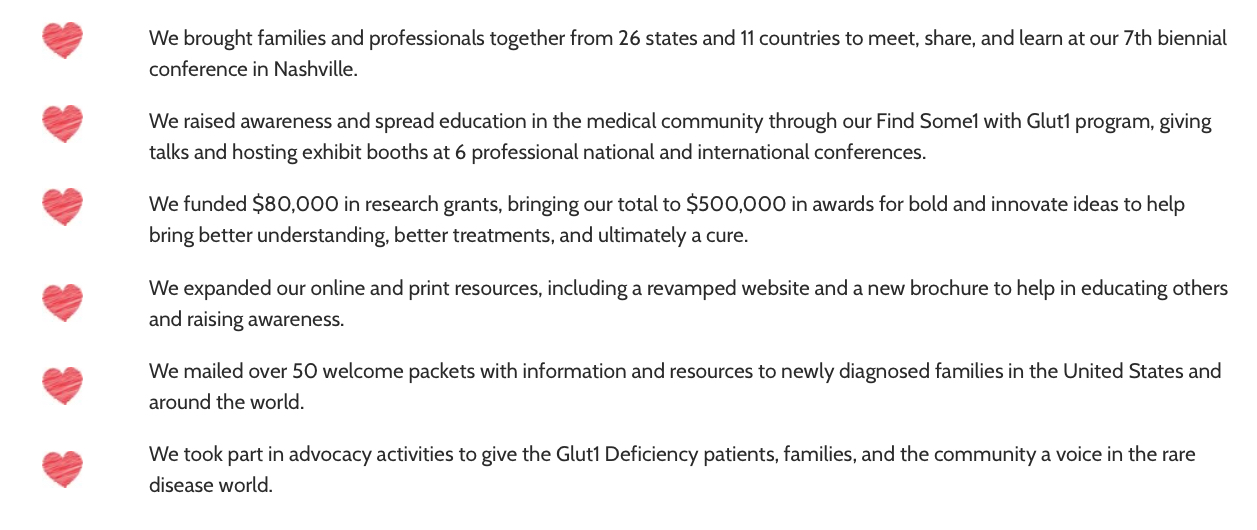 Please help us continue our mission.  
We can do so much more together than any of us can do alone.
please watch our special thank you video
Please visit our website to learn more about Glut1 Deficiency and the work of the G1D Foundation.
How would you like to support?