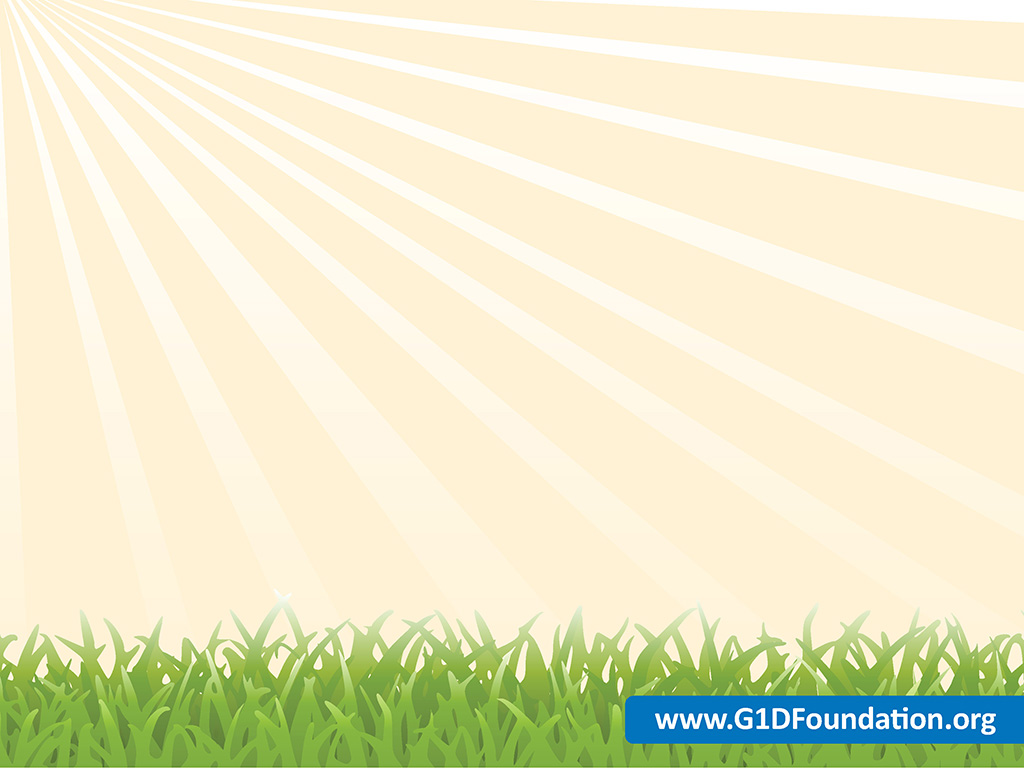 To Love Olivia is to Love Some1 with Glut1
by Olivia Arjona
$2000.00
On September 20, 2017, my 6 year old daughter, Olivia, was diagnosed with Glut1 Deficiency Syndrome. It was a bittersweet moment to receive this news. It broke my heart to find out my little girl suffers from a rare genetic metabolic disorder but at the same time, it was also a relief to finally know was going on with her health, because our search for answers began when Olivia was 7 months old.
As an infant, she had suddenly stopped breathing and was rushed to the Emergency room. After a few days at the hospital, there was no answer as to why she stopped breathing but we learned she had Hypotonia, (low muscle tone). After her discharge, she received physical therapy till she walked. She then received Speech therapy till she was 3. As she grew, new concerns grew as well. She would get this sudden onset of floppiness in her body and would not be able hold herself up. The floppiness or "Wobbly" Episodes as I would later describe it, would happen every few months. Hunger or tiredness seemed to trigger these episodes. A couple months after her 4th birthday, we learned that she had Epilepsy, with Absence Seizures. We also found out that the "Wobbly" Episodes were not a result of the seizures. She immediately began seizure medication, but continued to get daily seizures, up to 5, upon her waking up. Her dosages gradually increased to the highest possible dosage and eventually a 2nd medication was added, which also increased to its highest dosage, with no improvement in her seizures. As we struggled to get her seizures under control, we were desperately trying to figure out what was the cause of the "Wobbly" Episodes. The "Wobbly" Episodes were increasing in frequency. We had seen a Muscular Neurologist and Endocrinologist, still no answers, that is until we had genetic testing done over the summer and learned she has Glut1 Deficiency. We now know that Glut1 Deficiency is responsible for her seizures, "Wobbly" Episodes, and Developmental Delays. Everything that Olivia experienced these past 6 years, now makes sense.
She began the Ketogenic Diet the week after Thanks Giving. It is an extremely restrictive and difficult diet to implement. We welcome the challenge of this demanding diet because since she started it, she has not had seizures nor "Wobbly" Episodes. I am grateful that the Ketogenic Diet is helping her. We are hoping to start weaning her off one of her seizure medications over the summer.

Olivia's diagnoses has given me a higher calling, a purpose in life that is beyond any desire I have ever had. I now know exactly what I'm fighting for. I want to help raise Glut1 awareness, because no other parent should have to wait years in finding out what is going on with their child. I want to help raise funds for research that will provide treatment options for Olivia and all children and adults living with Glut 1 and hopefully one day a cure.
Thank you for showing your love for Some1 with Glut1 and helping us bring help and hope to the G1D community!
Glut1 Deficiency is a rare genetic condition where glucose doesn't reach and fuel the brain properly, resulting in a wide spectrum of neurological issues affecting brain growth, learning, movement, speech, and often causing seizures. There are fewer than 1,000 people diagnosed in the world, but experts believe there are many, many more patients still waiting to be found. Because Glut1 Deficiency is so rare, many in the medical profession don't have the knowledge they need to diagnose and properly treat it.  
There is a very effective treatment for most patients - a ketogenic diet, and the earlier patients are diagnosed and start treatment the better the outcome. As fortunate as we are to have the diet, it is not a cure, not a complete treatment, and it is not easy. We need more research for better understanding, better treatment options, and ultimately a complete cure.    
The Glut1 Deficiency Foundation is working hard to bring help and hope to the Glut1 Deficiency community.
The Love Some1 with Glut1 annual campaign is our primary awareness and fundraising event. It runs from Valentine's Day (February 14th) through Rare Disease Day (February 28th), and it is an opportunity to spread awareness and raise much needed funds to help better serve the needs of the community. All donations help fund our mission programs for increased awareness, improved education, advocacy for patients and families, and support and funding for research. 
some highlights our supporters made possible in 2017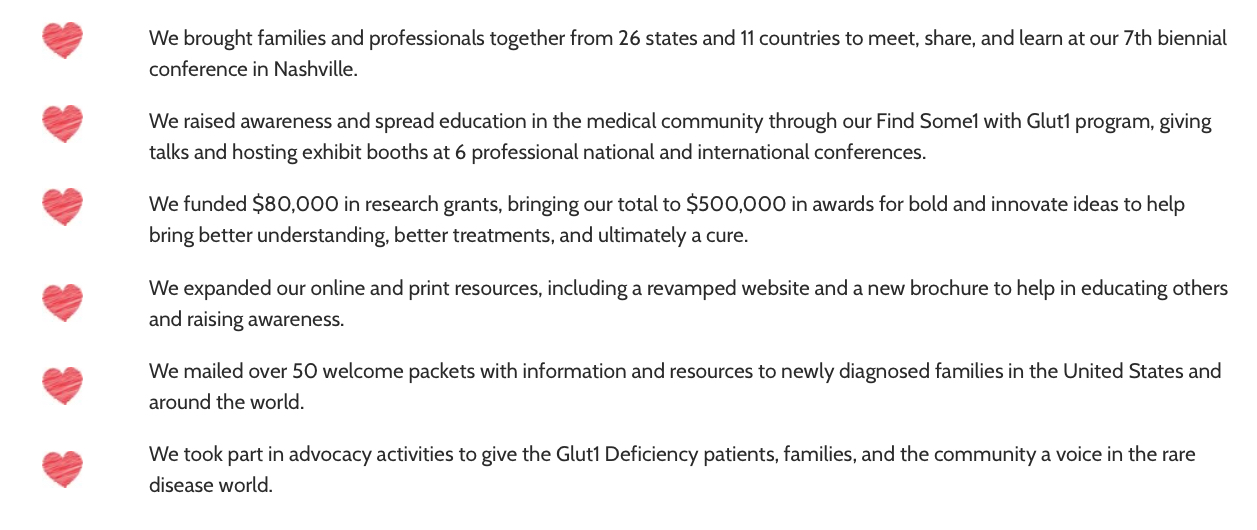 Please help us continue our mission.  
We can do so much more together than any of us can do alone.
please watch our special thank you video
Please visit our website to learn more about Glut1 Deficiency and the work of the G1D Foundation.
How would you like to support?