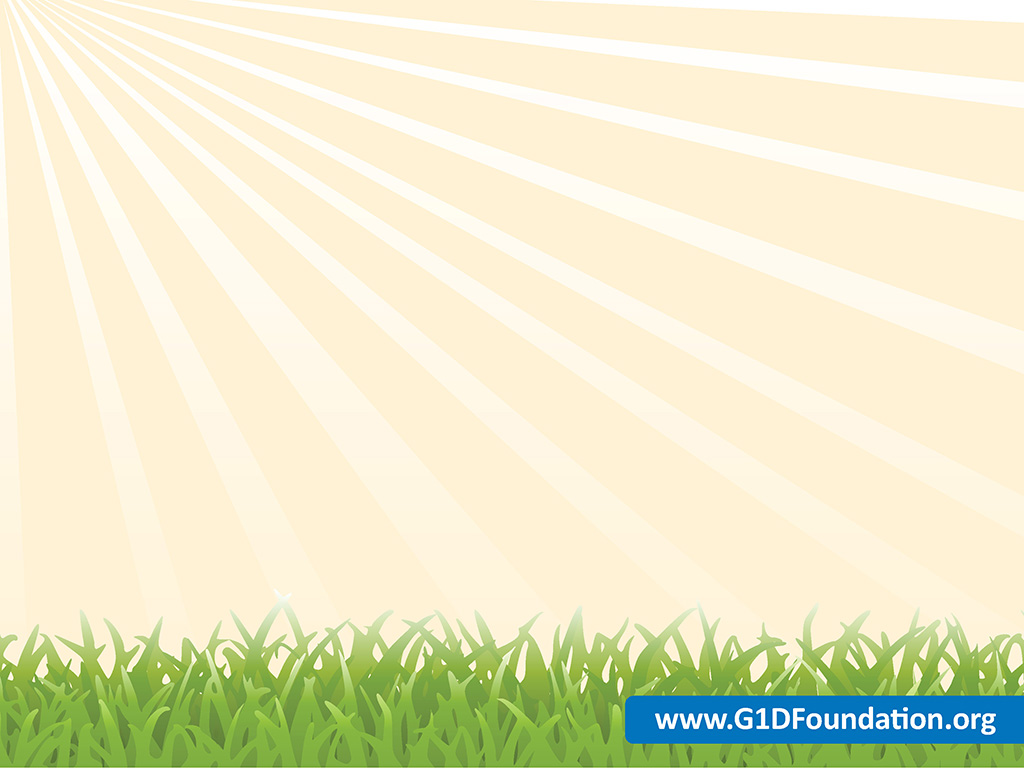 Reece's Love Some1 with Glut1 Fundraiser
by Reece Jones
Hello family and friends,
We are once again participating in the Love Some1 with Glut1 fundraising campaign in honor of our son, Reece. Reece was diagnosed on January 5, 2015 with Glucose Transporter Type 1 Deficiency Syndrome, just 3 days before he turned 8 years old. February 8th marked his 3-year "ketoversary". Currently, the treatment for Reece is the Ketogenic Diet. The diet is very strict, precise, and not the easiest thing for a kid to follow. However, we have seen remarkable improvement in Reece's quality of life.
We first noticed something was wrong when Reece was 14 months old. He began having involuntary body movements, which would occur randomly. These movement episodes would occur almost daily. Reece would move one to three times a day. These episodes would last for as little as 15 minutes and as great as 4 hours. It would take us 7 YEARS of searching, going from one specialist to another and running test after test, before we would finally find an answer.
We have been so blessed over the past three years to have such a wonderful resource in the Glut1 Deficiency Foundation. Kelly has attended two conferences and has gained a wealth of knowledge in how to best care for Reece. This past summer, all three of us attended the Glut1 Deficiency Foundation's Family Conference. Reece having the opportunity to meet other kids who experience the same things that he does, and have to eat the way that he does, was absolutely priceless. The Foundation has a mission of educating doctors by attending various conferences to help spread the word about Glut1 in hopes of diagnosing patients earlier and helping them get started on treatment. The Foundation also ensures that families have a place to find answers and get educated about Glut1. Finally, the Foundation has been able to award various research grants to the dedicated professionals who are working hard to find additional treatments, and ultimately, a cure.
At the conference this summer, we were fortunate enough to take part in a special video documentary series about how Glut1 has affected our family and Reece's life. If we can help just one family by sharing our story, we would be so happy. You can view our documentary video at https://www.youtube.com/watch?v=Fif538lUIPM . We are so dedicated to the mission of the Glut1 Deficiency Foundation that Kelly joined the Board of the Foundation in July. The Board consists of parents of children living with Glut1 Deficiency who volunteer their time to enrich the lives of people who have Glut1.
We thank you for taking the time to read our story. There is more great information below about how your donations are utilized. There is also an inspiring "thank you" video featuring Glut1 patients. Keep an eye out for Reece at about the 10-minute mark. Please share this, as someone you know might benefit from this information. Any donation you may be able to make will have an impact on the Glut1 Deficiency community. No amount is too small. We thank you for your donations!
We Love Some1 with Glut1!
The Jones Family
Glut1 Deficiency is a rare genetic condition where glucose doesn't reach and fuel the brain properly, resulting in a wide spectrum of neurological issues affecting brain growth, learning, movement, speech, and often causing seizures. There are fewer than 1,000 people diagnosed in the world, but experts believe there are many, many more patients still waiting to be found. Because Glut1 Deficiency is so rare, many in the medical profession don't have the knowledge they need to diagnose and properly treat it.  
There is a very effective treatment for most patients - a ketogenic diet, and the earlier patients are diagnosed and start treatment the better the outcome. As fortunate as we are to have the diet, it is not a cure, not a complete treatment, and it is not easy. We need more research for better understanding, better treatment options, and ultimately a complete cure.    
The Glut1 Deficiency Foundation is working hard to bring help and hope to the Glut1 Deficiency community.
The Love Some1 with Glut1 annual campaign is our primary awareness and fundraising event. It runs from Valentine's Day (February 14th) through Rare Disease Day (February 28th), and it is an opportunity to spread awareness and raise much needed funds to help better serve the needs of the community. All donations help fund our mission programs for increased awareness, improved education, advocacy for patients and families, and support and funding for research. 
some highlights our supporters made possible in 2017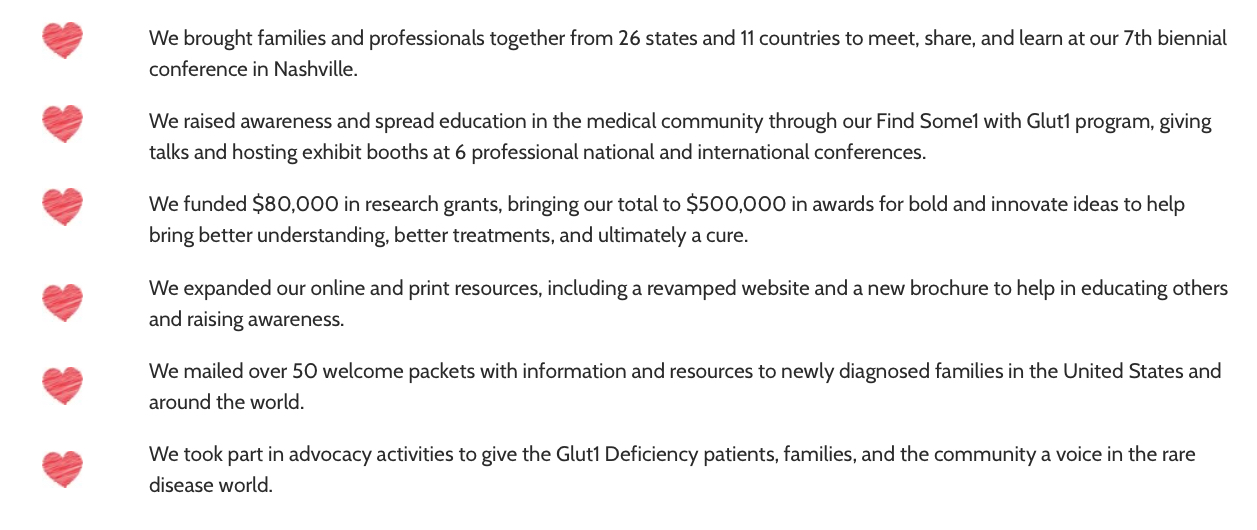 Please help us continue our mission.  
We can do so much more together than any of us can do alone.
please watch our special thank you video
Please visit our website to learn more about Glut1 Deficiency and the work of the G1D Foundation.
How would you like to support?