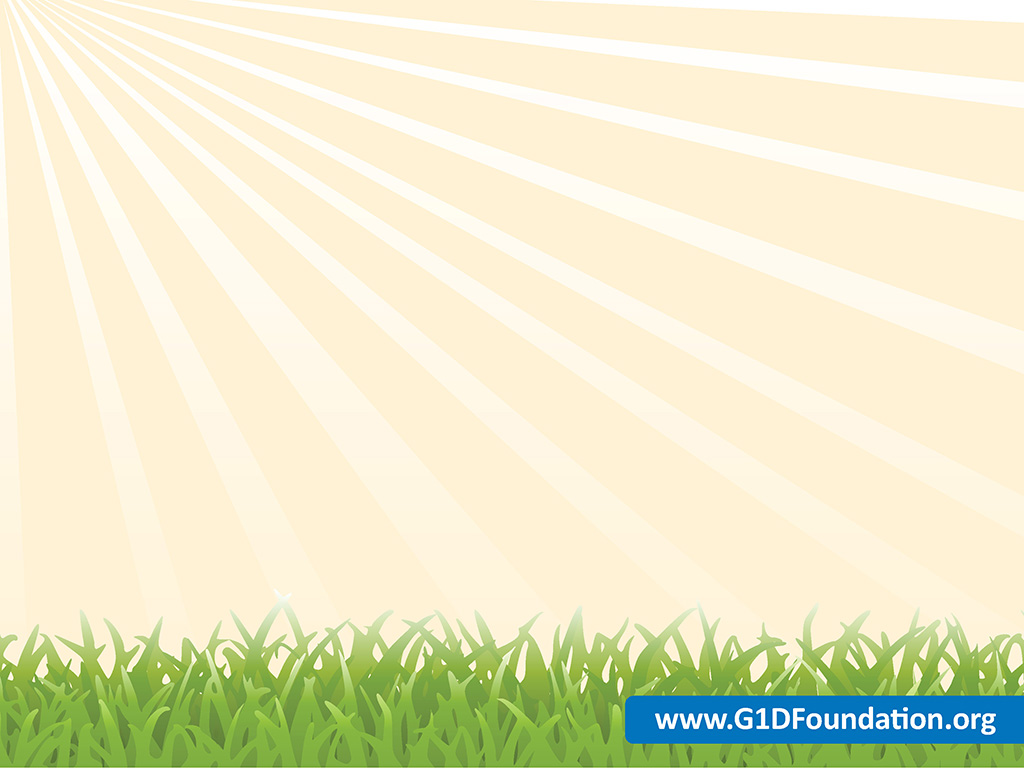 Shmeleva Victoria Glut1- Love some1 with Glut1
by Victoria Shmeleva
$1000.00
Victoria was born in 2013.My daughter Victoria has a rare genetic disorder called Glut1 Deficiency.
All around the world there are only about 600 known people with Glut1.Glut1 patients have a gene mutation, in result Glucose (the human brain's primary fuel source)is not being able to pass through the blood-brain barrier into the brain, but brain needs inglucose to function and grow.
Because of this disease, Victoria began having seizures at 6 months. They stopped when she was 1 year old and 2 months after giving anti-seizure medicine.Our family noticed her development delay from 3 months. She started to held her head at the age of 1, she sat at the age of 2,she could stand vertically at the age of 3.
When she was 2 years old and 3 monthsVictoria was finally diagnosed with Glucose Transporter Type I Deficiency Syndromand began the Ketogenic Dietas a result we stopped to use anti-seizure medicine and her development went faster.
Unfortunatelly, there is no cure for Glut1 and only real effective treatment is the Ketogenic diet.The Ketogenic diet is a very strict - no sugar, very high fat, extremely low carbohydrate diet. The diet appears to ?mimic starvation? by using fat as an alternative fuel source for the body, producing ketones. Ketones are used as anenergy by the brain and other tissues when glucose is limited.
To keep ketosis, its necessary to prepare special foods and drinks, which is weighed out to the gram. The Ketogenic diet is really hard but if we don?t maintain it, seizures can come back and harmful influence on brain resumes.
Our family, like as hundreds of Glut1 patients across the world, has found support through the Glut1 Deficiency Foundation, which provides G1D advocacy, awareness and research. The G1D Foundation has also brought us hope.
We are ready to overcome the obstacles that get in our way.There is no cure, but the Glut1 Deficiency Foundation is working to raise awareness and funds so that more research can be done, and better treatments can be found.
Please help us advance the foundation?s mission with your donation to the Glut1 Deficiency Foundation?s February 2017 ?Love Some1 with Glut1? Campaign.
We would be so grateful for any donation made so that there is hope for a better future for Victoria, and all the other people with Glut1 Deficiency! Thank you!
By raising this awareness more kids will be able to get diagnosed at a much younger age and will be able to become their best as soon as they can. All proceeds for this fundraiser go directly to the Glut1 Foundation to raise awareness of this rare genetic disease to help someday find a cure!
Thank you,Irina& VictoriaShmeleva
Glut1 Deficiency is a rare genetic condition where glucose doesn't reach and fuel the brain properly, resulting in a wide spectrum of neurological issues affecting brain growth, learning, movement, speech, and often causing seizures. There are fewer than 1,000 people diagnosed in the world, but experts believe there are many, many more patients still waiting to be found. Because Glut1 Deficiency is so rare, many in the medical profession don't have the knowledge they need to diagnose and properly treat it.  
There is a very effective treatment for most patients - a ketogenic diet, and the earlier patients are diagnosed and start treatment the better the outcome. As fortunate as we are to have the diet, it is not a cure, not a complete treatment, and it is not easy. We need more research for better understanding, better treatment options, and ultimately a complete cure.    
The Glut1 Deficiency Foundation is working hard to bring help and hope to the Glut1 Deficiency community.
The Love Some1 with Glut1 annual campaign is our primary awareness and fundraising event. It runs from Valentine's Day (February 14th) through Rare Disease Day (February 28th), and it is an opportunity to spread awareness and raise much needed funds to help better serve the needs of the community. All donations help fund our mission programs for increased awareness, improved education, advocacy for patients and families, and support and funding for research. 
some highlights our supporters made possible in 2017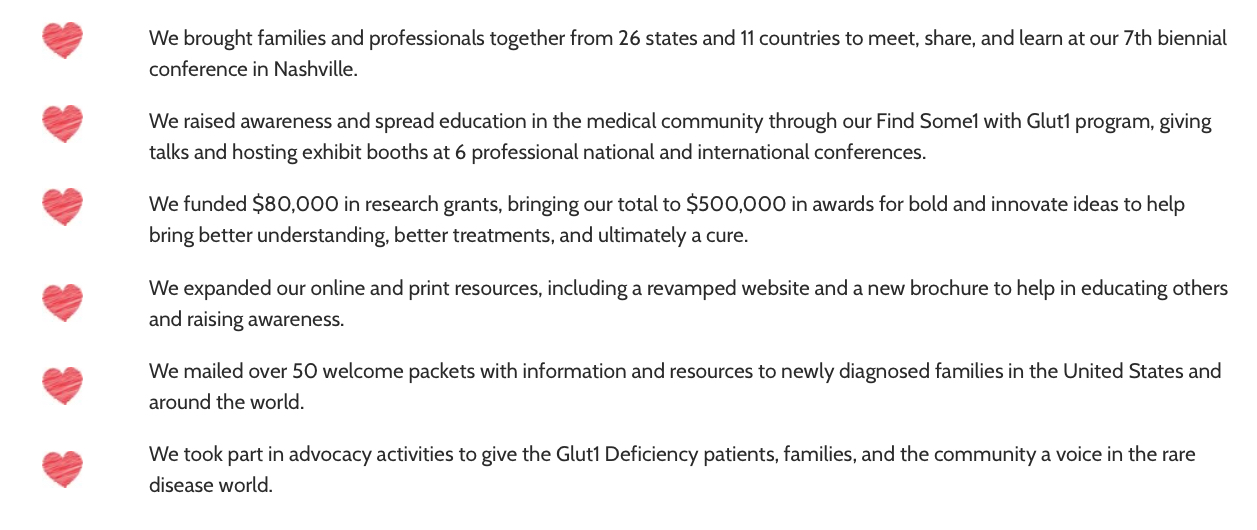 Please help us continue our mission.  
We can do so much more together than any of us can do alone.
please watch our special thank you video
Please visit our website to learn more about Glut1 Deficiency and the work of the G1D Foundation.
How would you like to support?