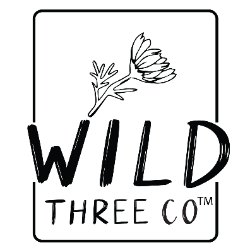 Wild Three Co.™
by Amanda Griffin-Snyder
Our company is called Wild Three Co.™, we provide Hemp CBD products. We produce small batch, hand crafted formulas using organic herbal ingredients. We work to give back to the local + global community as well as our earth for its life giving resources. With each purchase of Wild Three Co.™ Hemp CBD products, we will donate a portion of our proceeds to The Loveland Foundation. They are "committed to showing up for communities of color in unique and powerful ways, with a particular focus on Black women and girls". We believe in removing limitations, and that everyone has the right to live, thrive, and be WILD + FREE!
We have moved! Please visit this link to give to The Loveland Foundation. We are so grateful for your support!
Please reach out to [email protected] with any questions.
To learn more about our programs, visit our website.