Partner Companies:


---
Partner School:
Garfield Elementary School

---
Sponsors:

Platinum Shovel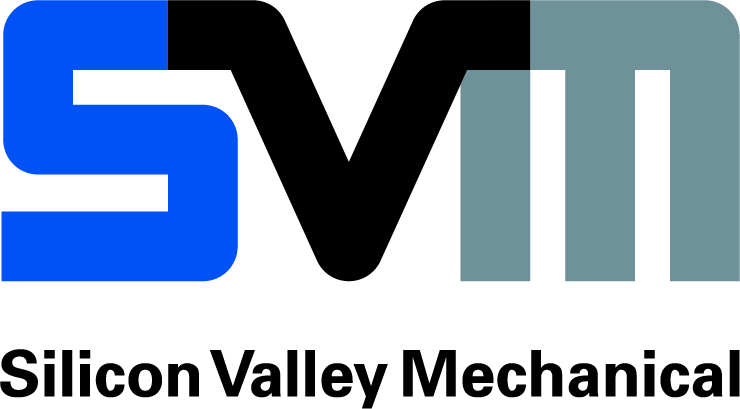 Every sandcastle starts with a single grain of sand. At Martin Sign Company, our job is to add beauty and value to your castles—one sign at a time. For fast printing and shipping of high-quality ADA signs, banners, decals, magnetics, posters, and more, just add water. And visit Martinsign.com.

Silicon Valley Mechanical - With a vision to build environments that inspire innovation and creativity - it is our mission to provide trusted service through a consistent and exceptional experience at every level. Locally based San Jose firm, Silicon Valley Mechanical, is a full service mechanical contractor, specializing in design-build commercial HVAC, plumbing, and service / maintenance, including 24-hour emergency services. Website: www.svminc.com
---
Gold Shovel

CORPORATE SIGN SYSTEMS INC
Pacific Coast Fire Inc.

Commercial Casework Inc. - Bay Area's preferred architectural woodwork and cabinetry company, employee owned and locally operated since 1976. Website: https://commercialcasework.com/

Elcor Electric, Inc. - Since 1989 we have been committed to exceeding our customers' expectations through our constant pursuit to provide the highest quality of workmanship, maintaining a safe workplace, and completing projects on schedule. Website: www.elcorelectric.com

Rick Slater Construction - Over 30 years of commercial carpentry in the greater San Francisco Bay Area. Website: www.rslaterconstruction.com


---
Silver Shovel
CE Toland
San Francisco Interiors Sprig Electric


Wallcovering Designs, Inc.
Walter P Moore is an international company of engineers, architects, innovators, and creative people who solve some of the world's most complex structural, technological, and infrastructure challenges.


---
Bronze Shovel
De Anza Tile Co., Inc.
---
About the Sandcastle Classic:
This year marks the 38th annual year of the Sandcastle Classic, the biggest sandcastle competition in Northern California. Teams typically comprised of architects, engineers, contractors, designers, corporations, and local elementary school students work together to build giant sand sculptures. The funds raised by teams and sponsors make it possible for Leap to continue to provide arts programs to Bay Area students. This year, the Leap Sandcastle Classic season has gone virtual.

- Thousands of people attend Leap's annual Sandcastle Classic, which is free to the community.
- The event is covered by regional print and online media, and celebrity judges evaluate the final sand sculptures.
- More than 25 local schools and 300 donating companies and advertisers participate.
Leap was established in 1979 in response to severe budget cuts in arts programs in California schools. These cuts continue to affect arts education in our schools today, and the need for high-quality arts programs is now greater than ever. Leap's programs place professional teaching artists in classrooms to work with grades K-5. Every year, these educational programs—in music, dance, theatre, creative writing, visual arts, and architecture—serve over 8,500 students in more than 30 elementary schools throughout the Bay Area.
Team Donor Giving Levels
Donate to a team and receive the following benefits:

For check donations, please fill out the Sandcastle Check Donation Form and mail it to Leap along with your check. All checks should be made payable to Leap and sent to:
Leap
P.O. Box #427005
San Francisco, CA 94142

PLATINUM SHOVEL: $1,500+
- A complimentary booth in our Virtual Expo Hall during Sandcastle Classic
- Social media shout out on Instagram, Facebook, Twitter, and LinkedIn
- Company logo, 50-word paragraph description, and link to your company website on the Sandcastle Classic team website
- Listed on www.leaparts.org
GOLD SHOVEL: $1000+
- Company logo, one-line description, and link to your company website on the Sandcastle Classic team website

- Listed on www.leaparts.org
SILVER SHOVEL: $500+
- Company logo listed on the Sandcastle Classic team website

- Listed on www.leaparts.org
BRONZE SHOVEL: $350+
- Listed on the Sandcastle Classic team website
FRIEND OF LEAP: $1 – $349
- Listed on the Sandcastle Classic team website
---
NOTE TO DONORS DONATING ON BEHALF OF COMPANIES:
If you'd like this donation to be credited to your company name rather than your first and last name, follow these steps:

1) Click the blue "Donate" button, and enter the amount of your donation.
2) Select the "Business/Organization" button at the top of the "Your Details" page on the donation form.
3) Enter your company name into the "
Business/Organization" field at the top of the form as you would like it to display
alongside
the donation.
4) Enter your first and last name on the following line. Business/Organization donations will
only
display the company name entered into the "Business/Organization" field. The first and last name information will
not
be displayed.