URGENT OUTCRY OF 120 FAMILES!!!
What Do You Do When You Just Completed Food Distribution To Thousands Of Poor Jews, and Another 110 Families In Tel Tzion and 10 Families In Beitar Call With An Outcry That They Need Food? How Can We Sleep With That In Mind? So We Didn't Sleep and Got Busy. At BeEzrat HaShem Inc. We Merited To Meet The Challenge By Doing EMERGENCY FOOD DISTRIBUTION Right Now The Friday Before Sukkot. Nearly 1000 More Precious Jews Will Have Meat, Chicken, Vegetables & More To Eat And Celebrate The Holiday Like They Deserve.
Want To Help And Earn Your Share In This Huge Merit? Donate Today at http://www.BHYK.org and May HaShem Bless You To Always Be The Giver And Never Need To Be The Reciever.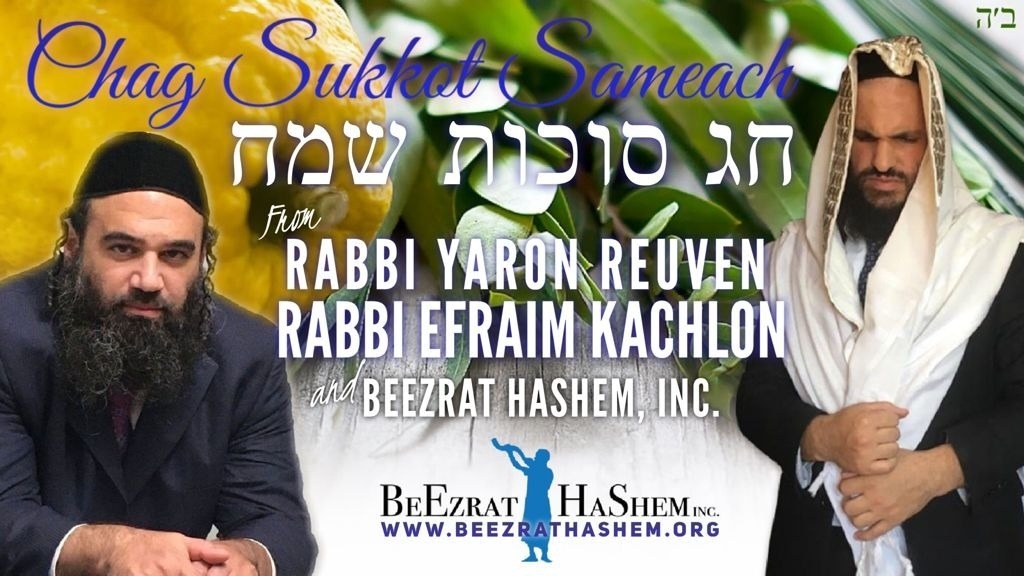 Feeding The Poor Tzadikim In Eretz Yisrael Is Not Cheap, But The Smiles From Each Endlessly Grateful Parent & Little Children Makes This Mitzvah A Real Privilege To Be Part Of. Want To Join Us, Please Visit http://www.BHYK.org TO Donate Generously.
Baruch HaShem and May HaShem Continue To Bless You!
Did you miss out on the ROSH HASHANAH PRAYER Opportunity from BeEzrat HaShem Inc.?
There's One More Chance. YOM KIPPUR PARNASSA, HEALTH, ZIVUG PRAYER CAMPAIGN!!!
While Rosh HaShana is the judgment day where HaShem decides life or death, making losing money, health, zivug and if we'll have children, YOM KIPPUR IS THE LAST CHANCE TO APPEAL OUR CASE!!!
To Show HaShem that we've changed our ways and are committed to Him, most of Am Yisrael makes their largest DONATIONS during this time. Make your donations count this year!!!
THERE IS ONE SECRET WAY FROM THE TORAH TO GET ALL OF YOUR BLESSINGS W/ A SINGLE DONATION!!!
THE ULTIMATE SEGULA TO GET ALL OF YOUR BLESSINGS
DECEMBER 2021 UPDATE : CHANUKAH MESSAGE FROM POOR JEWS WHO NEED HELP www.BHCHESED.org
THE VIDEO MESSAGES From Rabbi Efraim & Rabbi Yaron Said It All...There Are Poor Jews Who Are Like The Small Light That Is Being Ignored and Overlooked. Chanukah Is The Ideal Time Each Of Us Can Help The Light Up Their Lives. CLICK HERE TO WATCH NEW IMPORTANT VIDEO
The difficult stories continue to storm in and BeEzrat HaShem Inc. is doing its best to help each and every case that is verified and within our reach and guidelines. Examples of The Recent Cases We've Funded:
CHRONIC ILLNESS OF 4-YEAR-OLD BOY, SON OF AVRECH

HELPING ABUSED FRUM WOMAN ESCAPE VERIFIED EVIL HUSBAND

FINANCIAL ASSISTANCE TO ROSH KOLLEL IN BNEI BRAK IN SEVERE POVERTY

WEDDING FOR POOR FRUM DAUGHTER OF FATHER THAT HAS MAJOR ILLNESSES

EMERGENCY SURGERY

FOOD, ELECTRICITY, AND OTHER BASIC NEEDS

MATTRESS

BIRTHDAY PARTY FOR 7-YEAR-OLD AFTER NEAR-DEATH HEALTH CRISIS

BOOKS & SHELVES FOR NEW YESHIVA OF 30-40 BOYS ON STREETS AFTER THEIR YESHIVA WAS SHUT DOWN

AND MORE EMERGENCY CASES
CLICK THIS TEXT TO WATCH IMPORTANT VIDEO BY THE RABBANIM
DONATE TODAY @ www.BHChesed.org
This is what you tzedakah is funding in this campaign with us at BeEzrat HaShem. Praiseworth are You and Praiseworthy is Your Share! www.BHYK.org
After You Finish Crying From Sadness and Happiness, PLEASE SHARE THIS AND THE CAMPAIGN So We can Continue Helping These Poor People.
Single Mother 12 Children Ex-Husband Psych-Ward Murder Attempt GETS SPECIAL BH DELIVERY
https://www.youtube.com/watch?v=dJDKYuvfCM8