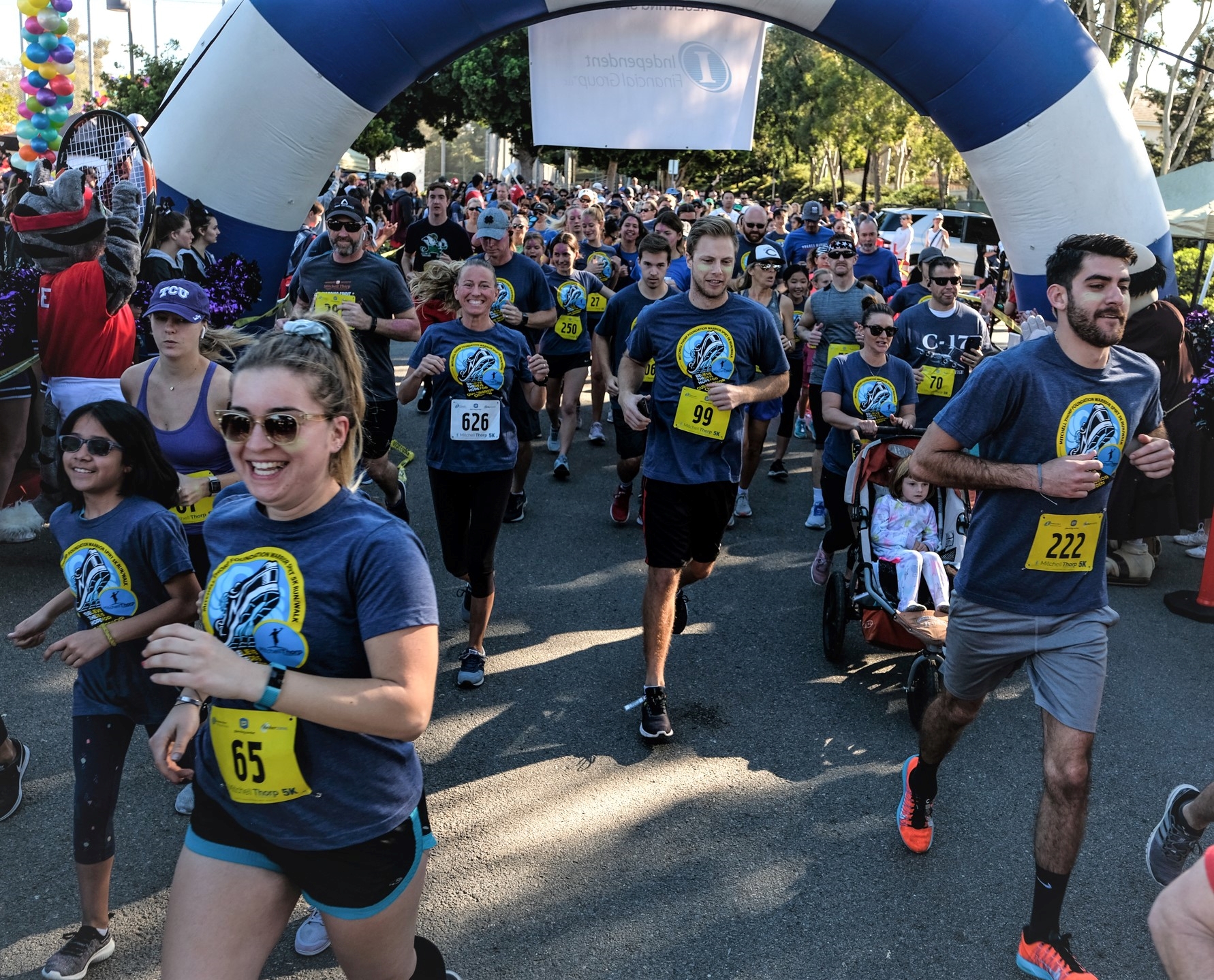 IFG
At IFG, we are committed to making a difference in the world and to showing compassion to others. We do that by supporting people and organizations that share our values.
On February 5, 2022, we are participating in the Mitchell Thorp Foundation's Warrior Spirit 5K Run/Walk and we hope to field a strong IFG team.
In addition to running and walking with our IFG team members, the 5K Run/Walk event features food, music, vendors, bounce inflatables, and activities for the whole family. An inspirational opening ceremony featuring an aerial demonstration by the Leap Frogs and hear from the many children and families that the foundation supports.
This annual event is Mitchell Thorp Foundation's largest fundraiser of the year, allowing us to help more families whose children suffer from life-threatening illnesses, diseases, and disorders. All proceeds from the event benefit children and families who are struggling with life's most difficult challenges. Prizes awarded to the top fundraiser individual and team.
For twelve years the San Diego community has helped encourage and support our local children and families by letting them know they are not alone, and by giving them hope. We help families keep a roof overhead, food on the table, and help cover medical costs not covered under most insurance programs.
Read more about the Mitchell Thorp Foundation here and about the Warrior Spirit 5K Run/Walk on the attached flyer.